Top Places To Visit In Dominican Republic
The clear waters of the Dominican Republic offer an excellent opportunity to experience snorkeling and scuba diving amidst a diverse array of marine life. Whether you prefer the simplicity and ease of snorkeling or the more immersive experience of scuba diving, there are endless possibilities for exploration beneath the surface.
For those interested in snorkeling, some of the best spots include Sosua Beach, Bayahibe, and Isla Catalina. These locations boast crystal-clear waters teeming with vibrant coral reefs and colorful fish species such as parrotfish and angelfish.
On the other hand, scuba divers can dive deeper into these same locations to come face-to-face with larger creatures like nurse sharks, stingrays, and barracudas. Some top scuba diving spots in the Dominican Republic include Punta Cana's "Monument" dive site, La Caleta Underwater National Park near Santo Domingo, and Silver Banks, where humpback whales migrate every winter.
So gear up and get ready for an underwater adventure like no other in this beautiful Caribbean country.
With so much to explore underwater in the Dominican Republic, it's no wonder that many visitors also flock to see rare wildlife like sea turtles and humpback whales.
See Rare Wildlife like Sea Turtles and Humpback Whales
One can witness an array of rare and captivating wildlife, such as sea turtles and humpback whales, while visiting the Dominican Republic. The country is home to a number of conservation efforts dedicated to protecting these species, particularly sea turtles.
In fact, Punta Cana's beaches are among the most important nesting sites in the world for sea turtles, making it a popular destination for eco-tourists.
In addition to sea turtles, visitors can also see humpback whales during their winter migration season. Whale-watching tours are available off the coast of Samana Bay, where these majestic creatures come to breed and give birth.
Witnessing these gentle giants up close is an unforgettable experience highlighting the importance of preserving our planet's biodiversity.
With so much wildlife to discover in the Dominican Republic, it's no wonder why nature lovers flock to this Caribbean paradise.
As we move onto our next section about 'la romana', visitors will find themselves exploring another side of this diverse country.
La Romana
Located on the southeastern coast of the Dominican Republic, La Romana is a hidden gem that offers visitors a glimpse into the country's rich culture and history while also providing opportunities for relaxation and adventure.
Exploring the city is a must-do activity while in La Romana, as it boasts historical landmarks such as the Altos de Chavón amphitheater and village, which was built to resemble a 16th-century Mediterranean village. Visitors can also take a tour of Casa de Campo, which is one of the most luxurious resorts in the Caribbean.
Aside from exploring the city's cultural offerings, discovering local cuisine is another highlight of visiting La Romana. The city has a vibrant food scene that features traditional Dominican dishes such as sancocho (a hearty stew made with various meats), chicharrones (fried pork belly), and mangu (mashed plantains). Seafood lovers will also enjoy fresh catches like red snapper and shrimp, which are readily available at local restaurants.
As visitors venture out beyond La Romana, they'll find themselves in Punta Rucia – another hidden gem located on the northern coast of the Dominican Republic. Punta Rucia provides an ideal setting for water activities like snorkeling and diving with its crystal-clear waters and white sandy beaches. It's no wonder this small town has become increasingly popular among tourists seeking tranquil beach getaways.
Punta Rucia
Punta Rucia's crystal-clear waters and white sandy beaches make it an ideal destination for tourists seeking tranquil beach getaways. A serene paradise located in the northwestern coast of the Dominican Republic, Punta Rucia is a destination known for its peaceful atmosphere, natural beauty, and stunning sunsets. The small fishing village offers visitors a chance to unwind and disconnect from the hustle and bustle of everyday life.
Explore Punta Rucia by taking a stroll on its pristine beaches or discovering its rich marine life through snorkeling or scuba diving. Coral reefs surround the area, allowing visitors to witness a diverse array of aquatic creatures such as colorful fish, sea turtles, and even dolphins. For those who prefer to stay on land, hiking trails offer breathtaking views of the surrounding mountain ranges.
A guide to Punta Rucia's beaches and activities would not be complete without mentioning Cayo Arena. This picturesque sandbar is only accessible by boat but is worth the journey. The crystal-clear turquoise waters surrounding this tiny island are ideal for swimming or simply lounging in the sun.
After exploring all that Punta Rucia has to offer, head over to Cabarete for some thrilling water sports adventures.
With its peaceful atmosphere and beautiful surroundings, Punta Rucia is truly a hidden gem worth exploring while visiting the Dominican Republic. From relaxing on its stunning beaches to discovering its rich marine life through snorkeling or scuba diving, there is something for everyone in this serene paradise.
Cabarete
Moving on from Punta Rucia, let's explore another hidden gem in the Dominican Republic – Cabarete. This small beach town is located on the north coast of the island. It offers visitors a variety of activities that make it an ideal destination for adventure seekers and beach lovers.
If you're into water sports, Cabarete is your paradise. With its consistent trade winds, this town has become a top destination for kiteboarding and windsurfing enthusiasts worldwide. The strong currents and waves also make it an excellent spot for surfing. In fact, Cabarete hosts several international competitions each year, attracting some of the best athletes in these sports.
But there's more to Cabarete than just water sports. At night, this town comes alive with its vibrant nightlife options. From cozy beach bars to trendy clubs playing Latin music until dawn, there's something for everyone here. And if you're looking to try some local cuisine or shop for souvenirs, Cabarete's main street offers a variety of restaurants and shops that cater to tourists.
To help you plan your trip to Cabarete, refer to the table below, which outlines some key information about this amazing destination:
| Category | Information |
| --- | --- |
| Location | North Coast of Dominican Republic |
| Best time to visit | June-September (for wind-based water sports) or December-April (for calmer waters) |
| Activities | Kiteboarding, windsurfing, surfing, snorkeling/diving |
| Nightlife Options | Beach bars with live music or trendy clubs playing Latin music |
If you're looking for a unique travel experience that combines adrenaline-pumping water sports with lively nightlife options in a breathtaking tropical setting – look no further than Cabarete!
Frequently Asked Questions
What is the best time of year to visit each of these destinations?
To make the most out of your travels to the Dominican Republic, it's important to consider the best time of year to visit each destination.
The peak tourist season runs from December through April, so accommodations and flights are more expensive during this time.
However, if you're looking for the best travel deals and budget-friendly options, visiting during the off-season (May-November) can save you significant money.
Keep in mind that hurricane season falls between June and November, so plan accordingly.
Regardless of when you choose to visit, there are many tips for budget-friendly travel such as staying in hostels or vacation rentals instead of hotels, eating at local street vendors instead of restaurants, and using public transportation instead of taxis.
With some planning and research, exploring Dominican Republic's hidden gems can be an affordable adventure that inspires and invigorates.
Are there any cultural festivals or events that take place in these areas?
The Dominican Republic is a country rich in cultural celebrations and traditions. Throughout the year, some numerous festivals and events take place in different regions of the country.
One of the most popular celebrations is the Carnival, which is celebrated in February. This festival features colorful parades, traditional music performances, and vibrant costumes.
Other notable cultural celebrations include Santo Domingo's Merengue Festival, which celebrates this traditional Dominican dance style; Día de los Muertos, a holiday honoring deceased loved ones; and the Feast of Our Lady of Altagracia, one of the largest religious celebrations in the country.
These events allow locals and visitors to immerse themselves in Dominican culture and experience its unique traditions firsthand.
What is the local cuisine like in each of these destinations?
The local cuisine in the Dominican Republic offers a delicious blend of Caribbean and Latin American flavors. Each destination on this list has its own unique food specialties, ranging from seafood dishes to meat-based stews.
In Santo Domingo, visitors can try popular dishes such as sancocho (a hearty stew made with various meats), mofongo (mashed plantains stuffed with meat or seafood), and chicharrones de pollo (fried chicken).
La Romana is known for its fresh seafood, including grilled lobster and shrimp. Punta Cana offers a variety of international cuisine options, but visitors should not miss out on trying local favorites like arroz con guandules (rice with pigeon peas) and tostones (fried plantain slices).
Popular restaurants include Adrian Tropical in Santo Domingo, La Casita de Yeya in La Romana, and Captain Cook in Punta Cana.
Overall, exploring the local cuisine is an essential part of any trip to the Dominican Republic and provides a flavorful insight into the culture and traditions of this beautiful country.
What outdoor activities are available in each of these areas?
The Dominican Republic offers a plethora of outdoor activities for adventure seekers and eco-tourists alike.
Hiking trails can be found in many areas, including the lush forests of Jarabacoa and the stunning mountains of Pico Duarte.
Water sports enthusiasts can indulge in a range of activities such as surfing, windsurfing, kiteboarding, and scuba diving, thanks to the country's warm waters and abundant marine life.
For those looking for an adrenaline rush, adventure tourism options include ziplining through jungle canopies, white-water rafting down rapids, and exploring underground caves.
Eco-tourism opportunities abound with national parks like Parque Nacional del Este offering opportunities to observe wildlife in their natural habitats while supporting conservation efforts.
The abundance of outdoor activities in the Dominican Republic is sure to motivate anyone seeking a thrilling and inspiring vacation experience.
The Dominican Republic is a treasure trove of hidden gems waiting to be explored.
Off-the-beaten-path attractions in this island nation include the stunning El Limón waterfall, which can only be reached by horseback or on foot. Insider tips for exploring this natural wonder include bringing a bathing suit and waterproof camera to capture memories of swimming in its crystal-clear pools.
Another lesser-known attraction is the picturesque village of Las Terrenas, where visitors can wander through charming streets filled with colorful houses and quaint cafes.
For those seeking adventure, an excursion to Los Haitises National Park will not disappoint – here you can kayak through mangrove swamps and explore ancient caves filled with petroglyphs.
With so many exciting options available, it's no wonder that the Dominican Republic continues to captivate travelers from around the world.
Conclusion
The Dominican Republic is a country that offers a plethora of hidden gems for travelers to explore. From the lush greenery of Jarabacoa to the pristine beaches of Punta Rucia, there is something for everyone in this beautiful Caribbean nation.
One cannot help but be mesmerized by the stunning beauty and natural wonders that abound in these top places to visit. The Samaná Peninsula's breathtaking waterfalls and secluded beaches is a true paradise on earth. Meanwhile, Santo Domingo de Guzmán boasts an impressive array of historical landmarks and cultural attractions that will captivate any visitor.
In conclusion, the Dominican Republic is a destination that should not be missed by anyone seeking adventure, relaxation or cultural enrichment. With so many hidden gems waiting to be discovered, it truly is a traveler's dream come true.
So why wait? Pack your bags and embark on an unforgettable journey through this tropical paradise today! As poet John Keats once said: 'A thing of beauty is a joy forever.' And indeed, these top places to visit in the Dominican Republic are nothing short of pure bliss – like a refreshing breeze on a hot summer day or a warm embrace from an old friend after years apart.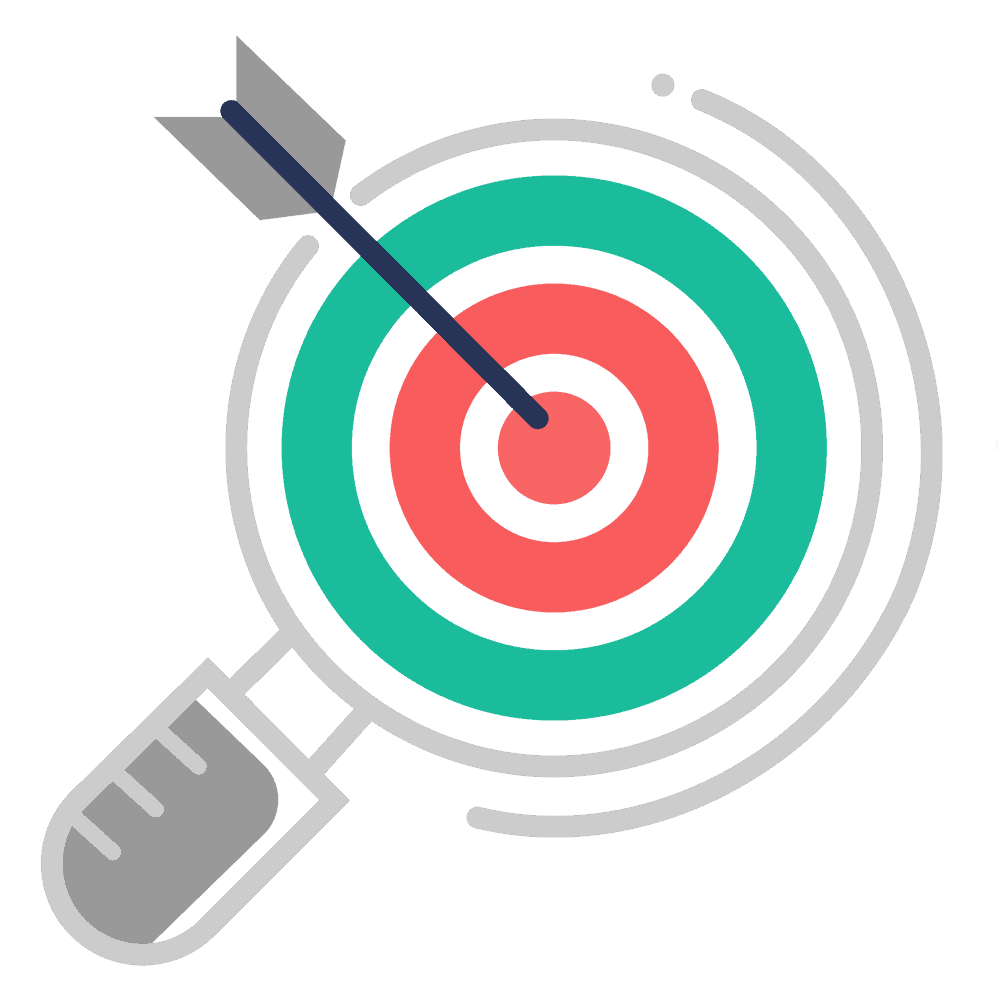 Award-winning CTO and IT expert with 20+ years of experience in technical innovation and digital transformation. Holds degrees in computer science and business administration with honors. Impressive record as a former CIO and Head of technology for leading educational institutions in the USA. Leads the editorial team at Product-Evaluation.com.