Best Part Of Dominican Republic To Visit: Choose Your Treasure
Located on the southern coast of the Dominican Republic, Santo Domingo offers a rich and vibrant cultural experience for visitors. As the capital city, Santo Domingo is home to some of the most significant historical sites in the country, including the first cathedral in America, the Alcazar de Colón Palace Museum, and the Fortaleza Ozama. Colonial architecture has earned the city a UNESCO World Heritage Site designation.
Top attractions in Santo Domingo include exploring its many museums, such as Museo del Hombre Dominicano and Museo de las Casas Reales. Visitors can also take a stroll through Parque Colón or indulge in delicious local cuisine at one of its many restaurants. If you're looking for nightlife, Zona Colonial offers an array of bars and clubs.
The best time to visit Santo Domingo is from November to February, when temperatures are cooler, and there is less humidity. However, if you're interested in experiencing Carnival celebrations or other cultural events, plan your trip between February and April.
No matter what time of year you visit Santo Domingo, there will always be something new to discover in this captivating city.
Samaná is another must-visit destination on any trip to the Dominican Republic. With its pristine beaches and breathtaking natural scenery, Samaná offers a serene escape from urban life while still providing plenty of activities for adventure seekers.
Samaná
Samaná, with its lush green mountains and turquoise waters, offers a tranquil escape for visitors seeking natural beauty and adventure. This hidden gem in the Dominican Republic is located on the island's northeastern coast, boasting stunning beaches and an array of activities to explore. For those looking to soak in local culture and traditions, Samaná provides an authentic experience that cannot be found anywhere else on the island.
One of the most unique experiences offered in Samaná is witnessing humpback whale migrations. From January to March each year, these majestic creatures can be spotted off the coast of Samaná Bay as they travel from their breeding grounds near Greenland. Visitors can take a boat tour to witness this natural phenomenon up close and personal – an unforgettable experience for nature lovers.
Exploring lush rainforests and waterfalls is another highlight of visiting Samaná. The El Limón waterfall is one of the most popular attractions in the region, surrounded by dense tropical vegetation that adds to its enchanting atmosphere. Other must-see spots include Los Haitises National Park and Playa Rincón – one of the country's most beautiful beaches featuring crystal-clear waters perfect for swimming or snorkeling.
As we move onto our next destination in La Romana, visitors will find even more hidden treasures waiting to be discovered throughout this diverse Caribbean nation.
La Romana
La Romana, located on the southeastern coast of the Dominican Republic, is a fascinating destination for travelers seeking luxury and exclusivity.
The region boasts some of the country's most luxurious resorts and villas, offering visitors an unforgettable experience.
Golfers can also indulge in their passion by playing on world-class courses that are renowned for their exceptional quality and breathtaking views.
Lastly, taking a day trip to one of La Romana's nearby islands is a must-do activity that will leave you feeling refreshed and rejuvenated.
With so much to offer, La Romana is undoubtedly an excellent choice for anyone looking for an extraordinary travel experience in the Caribbean.
Enjoy Luxury Resorts and Villas
Indulging in upscale accommodations amidst the tropical paradise of the Dominican Republic is akin to savoring a decadent piece of chocolate truffle. With numerous luxury accommodations and beachfront properties to choose from, visitors are spoilt for choice when it comes to selecting their ideal vacation abode.
Here are four reasons why staying at a luxury resort or villa should be at the top of your list:
Unmatched Comfort: From plush bedding to lavish furnishings, every aspect of these accommodations is designed to provide guests with the utmost comfort and relaxation.

Exceptional Service: A team of dedicated staff ensures that guests receive personalized attention and round-the-clock service throughout their stay.

Pristine Beaches: Many luxury resorts and villas offer direct access to some of the most beautiful beaches in the world, allowing guests to soak up the sun and enjoy water activities right on their doorstep.

World-class Cuisine: Guests can indulge in gourmet meals prepared by award-winning chefs while enjoying stunning ocean views.
Staying at a luxury resort or villa is just one way to experience the best the Dominican Republic offers. For those looking for an exciting day out, playing a round of golf on world-class courses is another must-do activity in this Caribbean paradise.
Play a Round of Golf on World-Class Courses
As much as the luxurious resorts and villas in the Dominican Republic can offer a relaxing getaway, there's also an exciting option for those who love to play golf.
The tropical climate of this Caribbean country is perfect for playing golf all year round, with top golf resorts that cater to enthusiasts of any level.
Golf tourism in the Dominican Republic has been growing rapidly over the years, thanks to its world-class courses that attract professional players from around the globe.
If you're looking for a unique experience while on your vacation, consider attending one of the many golfing events in the Dominican Republic.
The most prominent one is the annual DR Open held at Casa de Campo Resort and Villas, which attracts both professionals and amateurs alike.
This event showcases not only great talent but also highlights some of the best views that this island paradise has to offer.
From stunning ocean views to lush greenery, you'll surely enjoy every moment spent on these picturesque courses.
After a few rounds of golf, take a day trip to nearby islands to explore more outdoor activities in this beautiful country.
Take a Day Trip to the Nearby Islands
One recommended activity to enhance your Dominican Republic vacation is taking a day trip to explore the nearby islands and engage in various outdoor activities. Island hopping is a popular pastime for visitors who want to experience the beauty of the Caribbean Sea. Here are five reasons why you should consider embarking on an island-hopping adventure during your visit:
Discover hidden beaches: The islands surrounding the Dominican Republic offer secluded beaches that are perfect for relaxation and rejuvenation. These pristine shores are often free from crowds and provide an idyllic setting for swimming, sunbathing, and snorkeling.

Experience local culture: Each island has its own unique charm and character that reflects the local culture. Visiting these destinations allows you to immerse yourself in the authentic way of life of Dominicans who live on remote islands.

Try new water sports: Island hopping provides opportunities to try different water sports, such as kayaking, paddleboarding, or surfing.

Marvel at natural wonders: Some islands boast breathtaking natural features like limestone cliffs, crystal-clear waters, or lush tropical forests.

Enjoy scenic boat rides: The journey between islands is as much a part of the adventure as exploring each destination itself. Scenic boat rides give you stunning views of the coastline and ocean while being surrounded by fresh air.
Taking a day trip to explore nearby islands is an excellent way to add excitement and diversity to your Dominican Republic vacation. After experiencing all these beautiful destinations, it's time to move onto our next topic – Puerto Plata!
Puerto Plata
Nestled between the towering Isabel de Torres mountain and the sparkling Atlantic Ocean, Puerto Plata boasts a rich history and stunning natural beauty that make it a must-visit destination in the Dominican Republic. With its cobblestone streets, colonial architecture, and vibrant local culture, this coastal city offers visitors a glimpse into the country's past and present. Discover historical landmarks like Fort San Felipe and visit museums such as the Amber Museum to learn more about the region's fascinating history. Indulge in local art and music at places like Casa de Cultura or take a stroll through Parque Central for some people-watching.
To truly appreciate all that Puerto Plata has to offer, one must also venture beyond its city limits. Take a cable car ride up Isabel de Torres for breathtaking views of the surrounding landscape, including lush rainforests and white sandy beaches stretching out toward the horizon. For those seeking adventure, head to nearby Damajagua Waterfalls, where you can hike through jungle trails to reach crystal-clear swimming holes with cascading waterfalls above.
Whether you're interested in soaking up some sun on pristine beaches or immersing yourself in local culture and history, Puerto Plata is sure to leave an impression. But there is more to discover beyond this beautiful coastal town – next up is Jarabacoa, where adventure awaits amidst towering mountains and rushing rivers.
Jarabacoa
Jarabacoa, located in the heart of the Dominican Republic, offers a plethora of outdoor activities that are perfect for nature enthusiasts.
Visitors can explore the mountainous landscape by hiking or biking and witness breathtaking waterfalls and scenic nature reserves.
The region is also famous for its local coffee and cuisine, making it an ideal destination for those seeking both adventure and culinary experiences.
Hike or Bike in the Mountainous Landscape
Exploring the breathtaking mountainous terrain of the Dominican Republic through hiking or biking is an invigorating experience that offers stunning panoramic views of verdant valleys, cascading waterfalls, and picturesque villages.
The question of whether to go mountain biking or hiking in the Dominican Republic depends on personal preference and physical capabilities. Mountain biking provides a thrilling ride down steep hills and through rocky terrain, while hiking allows for a slower pace to appreciate the natural beauty of the landscape fully.
For those who choose to hike, plenty of trails are available for various skill levels. One popular trail is Pico Duarte which leads to the highest peak in the Caribbean at 10,164 feet above sea level. Along this trail, hikers can experience different ecosystems, from pine to cloud forests.
On the other hand, mountain bikers can enjoy various routes with different levels of difficulty such as Jarabacoa Downhill Trail, which is known for its adrenaline-pumping downhill section.
With so much adventure waiting in the mountains, visitors should not miss out on exploring waterfalls and nature reserves as well.
Enjoy Waterfalls and Nature Reserves
The Dominican Republic boasts abundant natural beauty, including numerous waterfalls and nature reserves to explore. Waterfall adventures are a must-try for all visitors.
The Damajagua Cascades, located near Puerto Plata, offer an exhilarating experience as you hike through dense forests and climb up the cascading falls. With the help of experienced guides, visitors can jump off cliffs and slide down natural water slides into crystal-clear pools below.
Nature reserve explorations are also a popular activity in the Dominican Republic. Los Haitises National Park is a reserve with stunning mangrove forests, caves with prehistoric art, and diverse bird species. Visitors can take a boat tour through the park's winding rivers while enjoying breathtaking views of the landscape.
These natural wonders provide ample opportunities for adventure seekers to engage in activities like hiking or simply basking in the serenity of their surroundings. As you plan your itinerary for exploring these beautiful destinations, don't forget to try the local coffee and cuisine that promises to be as delightful as your waterfall expeditions or nature walks.
Try the Local Coffee and Cuisine
One cannot complete their visit to the Dominican Republic without experiencing the local coffee and cuisine flavors, which offer a delightful taste of the country's culture.
The local coffee culture is deeply ingrained in the country's history, with beans that are grown in high altitudes producing some of the best coffee in the world. Visitors can indulge in cups of rich, aromatic brews at traditional cafes while learning about the art of roasting and brewing.
When it comes to traditional Dominican cuisine, visitors are in for a treat as they explore the diverse dishes that make up this culinary landscape. From hearty stews made with plantains and yucca to succulent seafood platters garnished with lime and cilantro, there is something for every palate.
Some of the must-try dishes include 'la Bandera – a colorful mix of rice, beans, meat or fish, and salad – and 'mangu' – mashed plantain served with crispy bacon or salami on top. With such delicious food options available throughout the country, travelers will surely have an unforgettable gastronomic experience during their trip to the Dominican Republic.
As we move on to explore Las Terrenas – one of the most beautiful beach destinations in the Dominican Republic – it is important to note that trying out local coffee and cuisine should definitely be on every traveler's itinerary.
Las Terrenas
Nestled on the northeastern coast of the Dominican Republic, Las Terrenas boasts pristine beaches, crystal-clear waters, and lush tropical vegetation. Las Terrenas is an ideal destination for those seeking a true beach paradise experience.
Visitors can engage in a plethora of beach activities, such as swimming, snorkeling, and sunbathing under the Caribbean sun. The town's coastline stretches over 15 kilometers and features several secluded coves with white sand beaches that are perfect for romantic getaways or family outings.
Apart from its stunning natural beauty, Las Terrenas offers local cultural experiences that are worth immersing oneself in. Travelers can explore the vibrant mix of African, European and Taino cultures through various events, such as dance performances at El Limon waterfall or attending live music shows at one of the many nightclubs in town.
Additionally, visitors can indulge in delicious local cuisine, such as fresh seafood dishes like red snapper served with coconut rice and plantains.
Las Terrenas is a must-visit destination for tourists looking to escape it all and unwind in a serene environment that offers both natural beauty and cultural experiences. After exploring this charming town nestled on the northeastern coast of the Dominican Republic, travelers should head to Cabrera to continue their adventure in this breathtakingly beautiful country.
Cabrera
Cabrera is a hidden gem in the Dominican Republic that offers an abundance of natural wonders and wildlife to explore.
This town has something for everyone, from its stunning beaches to its local caves.
Visitors can also enjoy horseback riding and hiking trails, making it the perfect destination for adventurous travelers seeking an escape from the hustle and bustle of everyday life.
With so much to offer, Cabrera is definitely worth adding to your travel itinerary when exploring the Dominican Republic.
Explore the Natural Wonders and Wildlife
The diverse range of natural wonders and wildlife in the Dominican Republic offers visitors an unparalleled opportunity to explore and appreciate the unique beauty of this Caribbean nation. From majestic mountain ranges to lush tropical forests, visitors can immerse themselves in a world of biodiversity that includes over 7,000 plant species and nearly 300 bird species. Additionally, wildlife watching and ecotourism activities are popular pursuits that allow visitors to interact with the environment while also learning about conservation efforts.
To fully experience the natural wonders of the Dominican Republic, here are four must-see destinations:
Los Haitises National Park: A protected area that encompasses mangrove swamps, virgin forests, and several small islands where you can observe a variety of bird species.

Jarabacoa: Known as the 'city of eternal spring,' this mountainous region offers stunning views of waterfalls, rivers, and valleys.

Laguna Gri-Gri: A lagoon surrounded by mangroves where you can take a boat tour to observe different types of birds and marine life.

Parque Nacional del Este: This national park has some of the most beautiful beaches in the country,

along with coral reefs for snorkeling.
Exploring these natural treasures will surely leave visitors feeling inspired and connected to nature.
Next up on our journey through the Dominican Republic is discovering more about their local caves and beaches!
Visit the Local Caves and Beaches
One of the most captivating experiences in the Dominican Republic is exploring the underground world of their local caves. Spelunking adventures are a must-do for those seeking an adrenaline rush and a chance to witness stunning rock formations and subterranean rivers. The country has over 4,000 known caves, with many still waiting to be explored by visitors. The most popular ones include Los Tres Ojos, Cueva de las Maravillas, and Fun Fun Cave.
Aside from spelunking adventures, seaside exploration is another activity that should not be missed when visiting the Dominican Republic. With over 1,600 kilometers of coastline, there are plenty of beaches to choose from – each offering its unique charm and beauty. There is something for everyone, from white sand beaches to hidden coves and crystal clear waters perfect for snorkeling or diving.
So pack your bags and get ready for an unforgettable adventure in this tropical paradise! As you explore these natural wonders and wildlife, make sure also to enjoy horseback riding and hiking trails where you can experience the breathtaking landscapes up close.
Enjoy Horseback Riding and Hiking Trails
Exploring the horseback riding and hiking trails in the Dominican Republic will allow visitors to immerse themselves in the breathtaking landscapes and natural wonders of this tropical paradise. Horseback riding is a popular activity among adventure seekers, as it offers a unique perspective on the country's stunning scenery. The lush greenery, cascading waterfalls, and exotic wildlife can be experienced up-close on horseback, creating an unforgettable experience for travelers.
Similarly, hiking trails offer a thrilling way to explore the diverse terrain of the Dominican Republic. From coastal paths that wind along sandy beaches to rugged mountain routes that lead to hidden waterfalls, hikers have endless opportunities to discover new sights and sounds around every corner. The combination of both activities makes for an ideal adventure trip that allows visitors to appreciate all that this country has to offer fully.
For those seeking excitement and thrill while surrounded by natural beauty, horseback riding, and hiking trails are undoubtedly the best ways to do so in the Dominican Republic.
Transitioning into our next section about Barahona – this region boasts some of the most scenic hiking trails in all of the Dominican Republic. Visitors can hike through dense forests filled with colorful birds and butterflies before reaching cascading waterfalls or panoramic viewpoints overlooking turquoise waters.
Barahona
Barahona, located on the southwestern coast of the Dominican Republic, is a hidden gem waiting to be discovered. This region boasts breathtaking beaches and impressive natural attractions that are often overlooked by tourists. Barahona is an ideal destination for those who seek eco-tourism adventures as well as relaxation on secluded beaches.
The beaches in Barahona are simply stunning, with crystal-clear waters and powdery white sand. Playa San Rafael and Playa El Quemaíto are two of the area's most popular and beautiful beaches. These secluded spots allow visitors to unwind and soak up the sun without any distractions.
Additionally, nature lovers will find ample opportunities to explore nearby hiking trails or enjoy horseback riding along the beach.
Barahona is also known for its coffee and chocolate production, which has put this region on the map for foodies worldwide. The rich volcanic soil in this area provides perfect growing conditions for high-quality coffee beans and cocoa pods.
Visitors can take tours of local farms to learn more about these crops or sample some of the delicious products made from them at local cafes and restaurants.
Overall, Barahona is a must-visit destination for anyone seeking sun-drenched beaches, breathtaking natural beauty, and delicious culinary experiences in one unforgettable trip!
Frequently Asked Questions
What is the best time of year to visit the Dominican Republic?
The Dominican Republic is a tropical paradise that offers an array of activities and experiences for travelers. When planning your trip, it's important to consider the best time to visit.
The peak season runs from December through April, when weather conditions are ideal, with warm temperatures and blue skies. However, this also means crowds of tourists and higher prices for accommodations and activities.
If you're looking for budget travel, consider visiting during the off-season from May through November, where you can take advantage of deals on hotels and experiences while still enjoying the local cuisine, nightlife, and beach activities. With fewer tourists around, you'll have more opportunities to immerse yourself in the local culture without feeling overwhelmed by crowds.
Overall, whether you choose to visit during peak or off-seasons depends on your preferences. Still, regardless of when you go, the Dominican Republic is sure to leave a lasting impression on any traveler.
Are there any cultural or historical landmarks worth visiting in the country?
The Dominican Republic boasts a rich cultural and historical heritage, with numerous landmarks and sites of interest to visit.
One prominent example is the Alcázar de Colón in Santo Domingo, a 16th-century palace built by Christopher Columbus' son that now serves as a museum showcasing Taino artifacts and colonial-era art.
Other important sites include the Catedral Primada de America, the oldest American cathedral, and the Fortaleza Ozama, a historic military fort that offers stunning views of Santo Domingo's coastline.
In addition to these well-known landmarks, visitors can also explore lesser-known but equally fascinating places such as the Altos de Chavón village or the Amber Museum in Puerto Plata.
Overall, exploring these cultural and historical treasures provides an enriching experience for travelers seeking to deepen their understanding of this vibrant country's past.
What are some popular outdoor activities or excursions available in the different regions?
The Dominican Republic offers plenty of outdoor activities and excursions for adventurous travelers. Hiking adventures abound in the country's lush rainforests, where visitors can explore hidden waterfalls, trek through rugged terrain, and immerse themselves in nature.
Beach activities are also popular throughout the different regions of the Dominican Republic, with opportunities for snorkeling, scuba diving, surfing, and simply lounging on pristine white sand beaches.
Whether you're seeking an adrenaline rush or a relaxing day by the sea, there is no shortage of options to choose from in this tropical paradise.
So pack your bags and get ready to experience all the Dominican Republic offers!
How easy is it to get around the country, and what transportation options are available?
The Dominican Republic boasts a relatively efficient public transportation system, with buses being the most popular mode of transport for both locals and tourists. However, it is important to note that buses can be crowded and uncomfortable.
For those who prefer a more convenient and comfortable means of getting around, renting a car is also an option. This allows visitors to explore the country at their own pace and on their own schedule. Additionally, renting a car allows you to venture off the beaten path and discover hidden gems that may not be accessible via public transportation.
Overall, while public transportation in the Dominican Republic may not be as luxurious or efficient as in other countries, there are still options available for those looking to explore this beautiful nation.
Are there any local customs or etiquette visitors should know when visiting the Dominican Republic?
When visiting the Dominican Republic, being aware of local customs and dining etiquette is important.
One common custom is greeting people with a handshake or kiss on the cheek, regardless of whether they are strangers or acquaintances.
Additionally, it is customary to bring a small gift when visiting someone's home as a gesture of appreciation.
Regarding dining etiquette, it is considered impolite to begin eating before everyone has been served and for guests to refuse food or drink offered to them.
It is also important to avoid discussing sensitive topics such as politics or religion during meals.
By being mindful of these customs and etiquette practices, visitors can show respect for the local culture and make their experience in the Dominican Republic all the more enjoyable.
Conclusion
In conclusion, the Dominican Republic offers travelers a wide range of treasures to explore.
From the stunning beaches and luxurious resorts of Punta Cana to the historic and cultural capital city of Santo Domingo, there is something for everyone in this beautiful country.
For those seeking adventure and natural beauty, Samaná offers lush forests, majestic waterfalls, and whale-watching opportunities. La Romana boasts some of the best golf courses in the Caribbean and Puerto Plata offers breathtaking mountain views.
Jarabacoa is perfect for eco-tourists who want to experience hiking trails, rivers, and forests. Las Terrenas has a laid-back vibe with stunning beaches, while Cabrera provides a more secluded retreat.
Lastly, Barahona promises unspoiled landscapes with untouched beaches and national parks waiting to be explored. Regardless of where you choose to visit the Dominican Republic, you will surely be captivated by its charm and beauty.
So pack your bags, grab your camera, and get ready for an unforgettable adventure that will leave you breathless!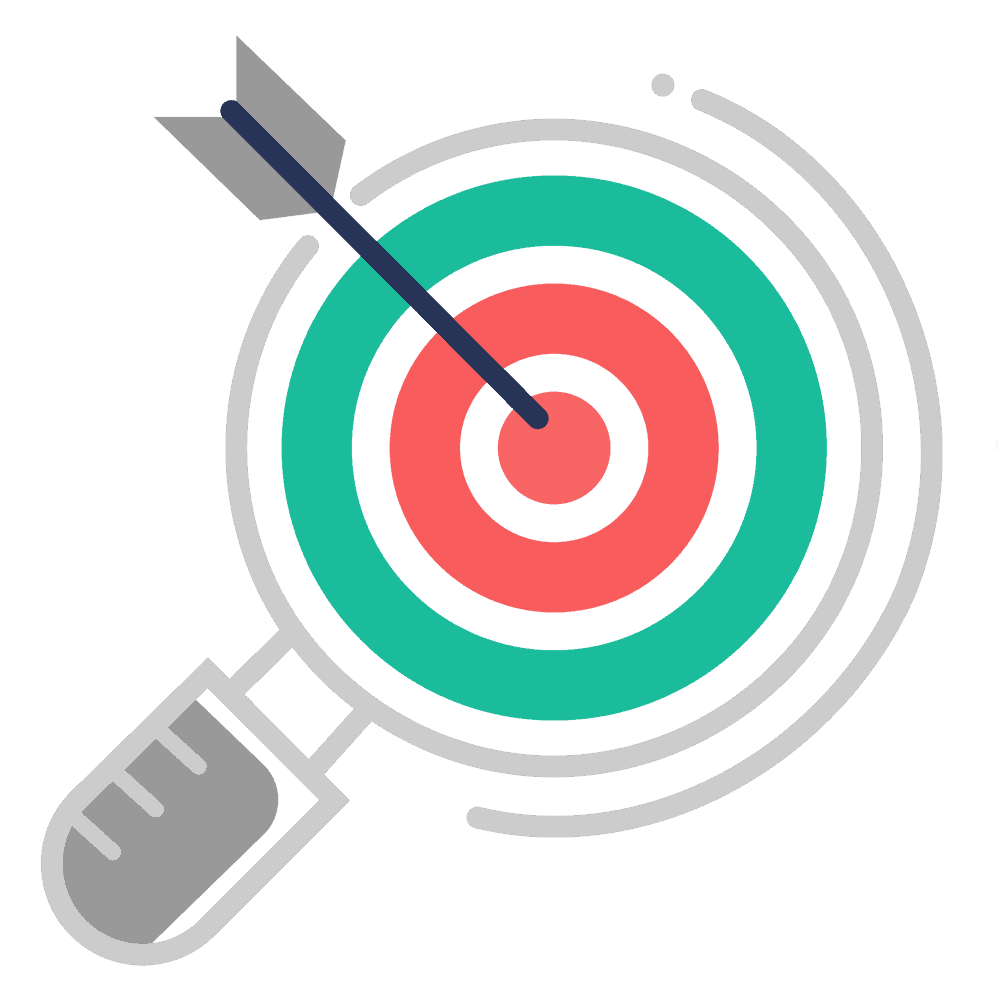 Award-winning CTO and IT expert with 20+ years of experience in technical innovation and digital transformation. Holds degrees in computer science and business administration with honors. Impressive record as a former CIO and Head of technology for leading educational institutions in the USA. Leads the editorial team at Product-Evaluation.com.