Uncover The Best Place In Dominican Republic To Vacation
Located on the island's eastern coast, Punta Cana is a popular tourist destination known for its stunning white sandy beaches and crystal-clear waters. This breathtaking location boasts some of the Dominican Republic's best resorts that offer luxurious amenities and world-class customer service. Visitors can indulge in various water activities such as snorkeling, scuba diving, parasailing, and kayaking.
Punta Cana has an endless list of activities to keep visitors entertained throughout their stay. Guests can explore the tropical landscapes by embarking on zip line tours or visiting natural parks like Scape Park, where they can experience everything from cave exploration to swimming in freshwater lagoons. Several spas offer rejuvenating treatments like massages and facials for those looking for more relaxing activities.
As amazing as Punta Cana may be, there's another place worth exploring: Samaná Peninsula. This captivating location is home to some of the most beautiful beaches in the country, including Playa Rincon – consistently rated one of the top beaches globally – and El Limón waterfall, where visitors can enjoy horseback riding through lush vegetation before taking a dip under cascading waterfalls.
Samaná Peninsula
The Samaná Peninsula is renowned for its breathtaking beaches and lush vegetation, making it a must-visit destination for nature lovers. This peninsula, a hidden gem in the Dominican Republic, offers visitors a chance to discover secluded beaches, hike through rainforests, and explore hidden waterfalls. Playa Rincon, one of the most beautiful beaches in the world according to TripAdvisor, is just one example of the stunning natural beauty that can be found on this peninsula.
Aside from its natural wonders, the Samaná Peninsula also provides an opportunity to experience local culture through food and music. The town of Las Terrenas is home to a large ex-pat community and boasts a vibrant nightlife scene with live music performances every night of the week. Visitors can sample fresh seafood at local restaurants or try traditional Dominican dishes like sancocho (stew) or mofongo (mashed plantains).
The Samaná Peninsula is an ideal vacation spot for those seeking adventure and relaxation in equal measure. From exploring hidden waterfalls to experiencing local culture through food and music, there's something for everyone on this secluded stretch of coastline. Next up: let's take a closer look at another must-see destination in the Dominican Republic – Jarabacoa!
Jarabacoa
Jarabacoa, a mountainous region in the Dominican Republic, experiences an average temperature of 70°F throughout the year, making it a popular destination for outdoor activities such as hiking and paragliding.
With its breathtaking natural scenery, visitors can explore beautiful waterfalls like Salto de Jimenoa or take an eco-tour to learn about the local flora and fauna.
Jarabacoa is also known for its whitewater rafting on the Yaque del Norte River, which offers levels of rapids suitable for both beginners and experienced rafters.
Accommodation options in Jarabacoa range from cozy cabins to luxurious villas with stunning views of the surrounding mountains.
Visitors can choose to stay in hotels that offer guided tours and organized activities or rent their own private villa equipped with a hot tub and fireplace.
In addition to accommodation options, plenty of restaurants serve local cuisine made from fresh ingredients sourced from nearby farms.
Next up on our exploration of the best places to vacation in the Dominican Republic is La Romana, a city located on the country's southern coast.
Known for its stunning beaches like Bayahibe and Dominicus, La Romana is also home to impressive golf courses designed by world-renowned architects.
La Romana
La Romana, a city on the southern coast of the Dominican Republic, offers visitors stunning beaches and impressive golf courses designed by world-renowned architects. This region is known for its luxury resorts that provide an unmatched experience of relaxation and indulgence. Whether you are looking to spend your days lounging on the pristine white sand beaches or practicing your swing at one of the many golf courses, La Romana has something for everyone.
One of the highlights of visiting La Romana is exploring Altos de Chavón cultural village. This charming replica of a 16th-century Mediterranean village boasts cobblestone streets, quaint shops, and galleries showcasing local artistry. Visitors can also catch a show at the amphitheater, which has hosted performances by renowned artists such as Frank Sinatra and Andrea Bocelli.
While La Romana may be a quieter destination compared to other parts of the Dominican Republic, it is no less exciting. From luxurious resorts to cultural villages, this region offers a unique blend of relaxation and exploration that is sure to leave visitors feeling rejuvenated.
Now let's explore another enticing location in this beautiful country – Cabarete!
Cabarete
Nestled on the northern coast of the Dominican Republic lies Cabarete, a vibrant and colorful town that has been dubbed the 'kiteboarding capital of the world.' With its pristine beaches and perfect wind conditions, Cabarete attracts kiteboarders from all over the globe. But there's more to this town than just kiteboarding.
Kiteboarding lessons: Whether you're a seasoned pro or a beginner, Cabarete offers some of the best kiteboarding lessons in the world. With expert instructors and top-of-the-line equipment, you'll be up and riding in no time.

Nightlife options: When the sun goes down, Cabarete comes alive with an array of nightlife options. From beach bars to nightclubs, there's something for everyone. And if you're looking for something more low-key, head to one of the many restaurants that offer live music and great food.
But it's not just about adrenaline-fueled activities and partying until dawn. Cabarete also boasts stunning natural beauty, with lush mountains and national parks just a short drive away. So whether you're looking for adventure or relaxation, Cabarete truly has something for everyone.
As we move on to our next destination, Puerto Plata awaits with its own unique charm and attractions.
Puerto Plata
Puerto Plata, located on the northern coast of the Dominican Republic, boasts an array of cultural and natural attractions that are sure to captivate any traveler.
Take a step back in time by visiting the historic Fort San Felipe, built in 1564 to protect against pirate attacks.
Soak up some sun and sand at the stunning beaches of Sosúa or immerse yourself in the world of amber at the Amber Museum.
With so much to discover, Puerto Plata is a must-visit destination for those seeking adventure and exploration.
Visit the Historic Fort San Felipe
The Historic Fort San Felipe, located in the northern coast of Dominican Republic, offers visitors a glimpse into the country's rich history and military past. Discover the history and culture of San Felipe Fort, the perfect excursion for history buffs and adventure seekers alike.
The fort was built in the 16th century to defend against pirate attacks and is one of Puerto Plata's most significant landmarks. Visitors can explore its historic walls, barracks, and cannons while learning about its strategic importance in protecting the region.
In addition to its historical significance, Fort San Felipe also boasts stunning views of the Caribbean Sea from atop its walls. From this vantage point, visitors can take in panoramic vistas of Puerto Plata's coastline and watch ships sailing by on their way into port.
Alternatively, delve into the local cuisine by sampling traditional Dominican dishes on a culinary tour of Puerto Plata. This is an ideal activity for foodies and travelers looking to immerse themselves in local culture through taste and experience.
With so much to see and do at Fort San Felipe alone, it's easy to get lost in time exploring all that this unique site has to offer before heading out to relax on the beaches of Sosúa.
Relax on the Beaches of Sosúa
One of the top attractions for visitors to the northern coast of Dominican Republic is to spend time relaxing on the world-renowned beaches of Sosúa, which attract over 100,000 tourists annually.
With crystal clear waters and soft sandy shores, Sosúa offers plenty of beach activities for travelers looking for some fun in the sun.
Whether you prefer lounging under an umbrella with a good book or trying your hand at water sports like snorkeling and scuba diving, there's something for everyone here.
In addition to its stunning natural beauty, Sosúa also boasts a vibrant local cuisine scene that's sure to please even the most discerning foodie.
From fresh seafood dishes like ceviche and grilled shrimp to traditional Dominican fares like mofongo and sancocho, there are plenty of delicious options to choose from.
And with many local restaurants offering outdoor seating right on the beachfront, it's easy to enjoy a memorable meal while taking in the stunning views of the Caribbean Sea.
After spending some time relaxing on Sosúa's beaches and indulging in its culinary delights, visitors can continue their adventure by exploring the fascinating exhibits at nearby amber museum.
Explore the Amber Museum
Exploring the Amber Museum provides a fascinating insight into the history and geology of the region. The museum showcases an impressive collection of amber specimens with prehistoric insects trapped inside, giving visitors a glimpse of what life was like millions of years ago. This natural resin is a unique feature of the Dominican Republic, and its extraction has played an important role in shaping the country's economy.
Visitors to the Amber Museum can take a guided tour of the exhibits and learn about the extraction and processing of Dominican amber. Additionally, guests can shop for unique jewelry pieces made from amber, including earrings, necklaces, and bracelets. Discovering the fascinating history behind this gemstone is not only educational but also inspiring as it highlights nature's resilience over thousands of years. With so much to see and learn at the Amber Museum, it is definitely worth adding to your itinerary when visiting Dominican Republic!
Moving on from exploring Dominican Republic's rich geological history through amber at Sosúa's Amber Museum; let us now venture into Las Terrenas to experience another side to this beautiful Caribbean nation.
Las Terrenas
Despite its reputation as a lesser-known destination, Las Terrenas boasts some of the most beautiful beaches and diverse landscapes in the Dominican Republic. Visitors can choose from a wide range of accommodations, including beachfront villas offering stunning ocean views.
The town itself is also home to a variety of local cuisine, ranging from fresh seafood to traditional Dominican dishes. One of the highlights of Las Terrenas is its unspoiled beauty. The area has managed to maintain a sense of authenticity and charm despite increasing tourism.
Visitors can enjoy miles of pristine beaches, lush tropical forests, and crystal-clear waters all within easy reach. Whether you're looking for relaxation or adventure, Las Terrenas offers something for everyone.
If you're looking for an authentic taste of Caribbean life, then Boca Chica should be your next stop. This charming town is known for its friendly locals, vibrant nightlife scene, and colorful houses lining the streets.
With its warm climate and clear blue waters, Boca Chica is also an ideal spot for water sports enthusiasts. So why not take a break from your busy life and explore this hidden gem in the Dominican Republic?
Boca Chica
Boca Chica, a charming town in the Dominican Republic, is renowned for its vibrant nightlife scene, friendly locals, and clear blue waters. Visitors can enjoy a wide range of water activities such as swimming, snorkeling, and diving in the crystal-clear sea. The beach in Boca Chica is perfect for water sports enthusiasts who want to explore the underwater world or simply relax on the sand.
When it comes to accommodation options, Boca Chica offers some of the best resorts in the Dominican Republic. Many of these resorts are all-inclusive and offer a variety of amenities that cater to every traveler's needs. For those looking for luxury accommodations, Be Live Experience Hamaca Beach Resort is an excellent choice with its private beach area and multiple pools. Alternatively, Hotel Don Michele provides affordable yet comfortable rooms with easy access to local shops and restaurants.
Top activities in Boca Chica include exploring La Caleta Underwater National Park where visitors can encounter sea turtles and colorful fish while snorkeling or scuba diving. Another must-visit destination is Los Tres Ojos National Park, which features three underground lakes surrounded by lush greenery creating an otherworldly atmosphere that will leave you breathless. Lastly, take a stroll down Calle Duarte Street at night to experience the town's lively nightlife scene filled with bars and clubs that play music until dawn.
If you're looking for a vacation destination that combines relaxation with adventure then Boca Chica should be at the top of your list. With its stunning beaches, amazing resorts and abundance of water activities there's something for everyone here!
Frequently Asked Questions
What are some traditional dishes to try in the Dominican Republic and where can they be found?
It's a shame that anyone visiting the Dominican Republic would waste their time on something as trivial as trying traditional dishes. I mean, who cares about exploring the local food scene when there are so many other things to do?
But if you're one of those people who insists on sampling new and exciting flavors while traveling, then there are a few must-try dishes that can be found throughout the country.
One of the most popular is sancocho, a hearty stew made with meat, vegetables, and plantains. Another staple is mangú, mashed plantains served with onions and fried cheese. For something sweet, try dulce de leche, a caramel-like dessert made from milk and sugar.
These dishes can be found at almost any restaurant or street vendor in the Dominican Republic, but for an authentic experience head to La Cocina de la Cava in Santo Domingo or El Mesón de la Cava in Santiago.
So go ahead, indulge your taste buds and explore the vibrant culinary culture of this beautiful country!
Are there any lesser-known beaches or natural attractions that are worth visiting?
The Dominican Republic boasts a plethora of hidden gems that are worth visiting for those seeking outdoor activities and natural attractions.
Among the many stunning beaches, Playa Rincon stands out as one of the country's most beautiful and serene locations. This secluded beach is surrounded by lush vegetation and crystal-clear waters, providing an ideal spot for swimming, sunbathing, or simply relaxing.
Another must-see destination is the Damajagua Waterfalls – a series of cascading waterfalls that can be reached through a guided hike or river tubing adventure.
For those who love wildlife, Los Haitises National Park should not be missed. This protected area features mangrove forests, limestone cliffs, and a diverse array of bird species.
By exploring these lesser-known spots in the Dominican Republic, travelers can discover some of the country's best kept secrets while enjoying exciting outdoor activities in breathtaking natural settings.
What is the best time of year to visit the Dominican Republic?
The Dominican Republic is a beautiful destination that attracts visitors from all over the world. When planning a trip to this Caribbean gem, it is important to consider the best time of year to visit.
The ideal time to travel to the Dominican Republic is between December and April when the weather conditions are warm and dry, making it perfect for outdoor activities such as hiking, snorkeling or just lounging on one of its many stunning beaches. During these months, temperatures range from 75°F to 85°F with low humidity levels, providing comfortable conditions for travelers.
While it may be tempting to visit during hurricane season (June-November) when prices tend to be lower, it's important to note that this period can bring heavy rains and strong winds, disrupting travel plans and leading to unpleasant experiences.
Therefore, if you are looking for an amazing vacation experience in the Dominican Republic with great weather conditions throughout your stay, plan your trip between December and April!
What are some cultural events or festivals that take place in the different regions of the country?
The Dominican Republic is a country rich in cultural diversity, with various regions that showcase their unique customs and traditions through music and dance performances, traditional celebrations, regional folklore, handicraft markets, cultural tours, historic landmarks, art exhibitions, museums and galleries, and folkloric dance shows.
For example, in Santo Domingo's Colonial Zone, visitors can experience the city's colonial past through its architecture and museums, such as the Alcazar de Colón or the Museum of the Royal Houses.
In Santiago de los Caballeros' Carnival celebrations during February/March feature vibrant parades with colorful costumes and traditional music.
The Punta Cana region features an eco-archaeological park with a Taino village replica that allows visitors to learn about indigenous culture while watching live demonstrations of native dances.
No matter which region you visit in the Dominican Republic there will be plenty of opportunities to explore its rich cultural heritage.
How easy is it to get around the Dominican Republic without speaking Spanish?
Navigating the Dominican Republic without speaking Spanish may pose some challenges, but it is still possible to get around with relative ease.
Language barriers can be overcome by using nonverbal communication, such as pointing and gesturing, or by learning a few basic phrases in Spanish.
Transportation options include taxis, buses, and rental cars. Taxis are readily available in tourist areas and are a convenient way to get around for short distances.
Buses are another option for longer journeys and are relatively inexpensive. Rental cars provide the most freedom and flexibility but require an international driver's license and careful navigation of the country's unpredictable road conditions.
Despite the language barriers that may exist, visitors can still enjoy all that the Dominican Republic has to offer with a bit of patience and resourcefulness when it comes to transportation options.
Conclusion
The Dominican Republic is a land of stunning beaches, crystal-clear waters, and breathtaking landscapes that can make your vacation unforgettable.
From the bustling city life in Santo Domingo to the serene beauty of Samaná Peninsula, there are plenty of places to visit and explore.
You can indulge in delicious local cuisine, unwind on the beach or hike through scenic trails.
No matter where you choose to go in the Dominican Republic, you will find yourself surrounded by natural wonders that will leave you awestruck.
The white sandy beaches adorned with palm trees provide an idyllic setting for relaxation while watching the sunset over the horizon.
The lush green forests offer a perfect backdrop for adventurous activities such as zip-lining or waterfall jumping.
In conclusion, if you're looking for a place to vacation that offers pristine natural beauty and warm hospitality from locals who take pride in their culture, then look no further than the Dominican Republic.
This Caribbean paradise has something for everyone – whether it's sipping cocktails at Cabarete's beachside bars or exploring La Romana's historic sites.
So pack your bags and get ready to immerse yourself in this tropical paradise where every day feels like a dream come true!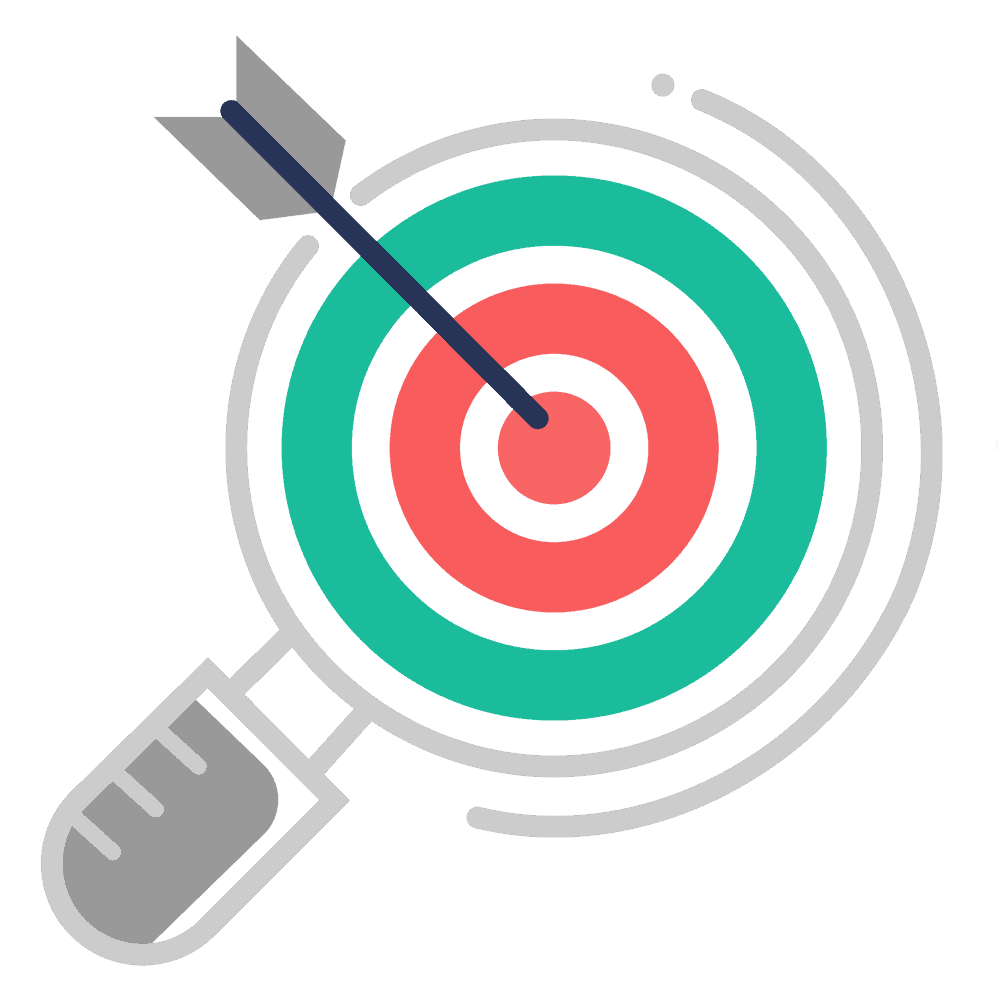 Award-winning CTO and IT expert with 20+ years of experience in technical innovation and digital transformation. Holds degrees in computer science and business administration with honors. Impressive record as a former CIO and Head of technology for leading educational institutions in the USA. Leads the editorial team at Product-Evaluation.com.