Best Places To Travel In The Dominican Republic: Wanderer's Guide
Punta Cana, situated in the easternmost region of the Dominican Republic, is a perfect destination for those seeking relaxation on pristine white sand beaches.
The crystal-clear turquoise waters offer an array of water sports activities, such as windsurfing, snorkeling, and scuba diving, that are sure to thrill adventure seekers.
Nature lovers can explore the Indigenous Eyes Ecological Park with its lagoons, walking trails, and diverse flora and fauna.
A trip to Punta Cana guarantees a rejuvenating experience amidst breathtaking natural beauty.
Relax on the Pristine White Sand Beaches
Indulge in the serenity of the Dominican Republic's immaculate white sand beaches. As you bask in the warm Caribbean sun, you'll feel your stress, and worries melt away as the gentle sound of waves lapping against the shore soothes your senses.
The pristine beaches offer a perfect escape from the hustle and bustle of daily life, allowing you to relax and recharge amidst stunning natural beauty.
To make your beach experience even more luxurious, consider booking one of the many beachfront accommodations available in Punta Cana. These hotels and resorts offer unparalleled access to some of the island's most beautiful stretches of sand, along with top-notch amenities such as beachfront dining experiences.
Whether you want to sip a tropical cocktail while watching the sunset or indulge in a gourmet meal with an ocean view, plenty of options suit every taste and budget.
When you're ready for some adventure, try water sports activities like snorkeling or parasailing to add some excitement to your beach vacation without ever having to leave this paradise-like destination.
Try Water Sports Activities
Engaging in water sports activities such as jet skiing, snorkeling, surfing, and kiteboarding offers an exhilarating way to explore the crystal-clear waters of the Dominican Republic's beaches. With its warm tropical climate and beautiful coastline, the country is a perfect destination for those who love water sports.
Snorkeling is particularly popular here due to the abundance of marine life found underwater. Marvel at colorful fish species and vibrant coral reefs as you glide through these pristine waters.
For adventure seekers looking for something more thrilling than snorkeling, try out jet skiing or parasailing. The adrenaline rush from zooming across the waves on a powerful jet ski or soaring high above the ocean while being towed behind a boat is truly unforgettable.
If you're into surfing or kiteboarding, head over to Cabarete Beach where strong winds create ideal conditions for these sports. Whether you're a beginner or an experienced athlete looking to improve your skills, plenty of options are available for all levels of expertise.
Exploring the Indigenous Eyes ecological park is another exciting activity worth adding to your itinerary. This unique natural wonder features lagoons with clear blue waters surrounded by lush vegetation, allowing visitors to see several different bird species in their natural habitat.
After experiencing the thrill of water sports activities, it's a great way to unwind and immerse yourself in nature before moving on to your next adventure in this amazing country!
Explore the Indigenous Eyes Ecological Park
Visitors can immerse themselves in the natural beauty of the Dominican Republic by exploring the Indigenous Eyes Ecological Park, a unique natural wonder featuring lagoons with clear blue waters surrounded by lush vegetation and offering a chance to see several different bird species in their natural habitat.
The park is located within the Punta Cana Resort & Club, making it easily accessible for tourists staying at nearby resorts. Guided tours are available for visitors who want to learn more about the park's conservation efforts and its importance in preserving the local ecosystem.
In addition, visitors can explore two viewpoints overlooking the lagoons, where they can take stunning photographs of the scenery and appreciate nature's beauty. The park also offers an opportunity to try zip-lining over one of these lagoons, which will undoubtedly provide an exhilarating experience.
By visiting this ecological park, travelers can witness its outstanding natural beauty and support conservation efforts that aim to protect and preserve this unique ecosystem for future generations.
Moving on from exploring Indigenous Eyes Ecological Park in the Dominican Republic, another must-visit destination is Samaná.
Samaná
Samaná is a picturesque peninsula located on the northeastern coast of the Dominican Republic, known for its pristine beaches and lush tropical landscapes. It's a popular destination for visitors seeking a more authentic experience away from the bustling tourist centers. One of the most popular activities in Samaná is whale watching, which takes place between mid-January to mid-March when humpback whales migrate to the warm waters surrounding the peninsula. Another must-do activity while in Samaná is hiking to El Limón waterfall. This hike takes you through dense jungle, past coffee and cocoa plantations, and ends at a stunning 52-meter waterfall.
To truly experience all that Samaná has to offer, it's important to immerse yourself in its unique culture and community. The table below highlights some of the ways you can do just that:
| Experience | Description | Emotion evoked |
| --- | --- | --- |
| Visit local markets | Explore vibrant markets selling fresh produce, handicrafts, and souvenirs | Excitement |
| Attend traditional festivals | Take part in colorful celebrations with music, dancing, and food | Joy |
| Volunteer with locals | Get involved in community projects such as beach cleanups or teaching English classes | Fulfillment |
With its diverse range of experiences and stunning natural beauty, it's no wonder that Samaná has become a favorite destination among travelers seeking adventure off-the-beaten-path. As we move on to our next stop in Cabarete, keep in mind that there are still many hidden gems waiting to be discovered throughout this beautiful country.
Cabarete
Samaná is a stunning destination in the Dominican Republic, with its beautiful beaches, lush greenery, and natural attractions. But if you're looking for something different that's equally as exciting and adventurous, Cabarete might be the perfect place to go.
Known as a kiteboarding paradise, Cabarete attracts adventure seekers from all over the world who come to experience the strong winds and waves of this coastal town. With plenty of schools offering lessons for beginners and rental shops for experienced riders, Cabarete is the ideal spot to learn or practice kiteboarding.
But it's not just about adrenaline-pumping water sports in Cabarete – this town also boasts an energetic nightlife scene that makes it a popular hotspot among young travelers. From beach bars and clubs to live music venues and restaurants serving delicious local cuisine, there's no shortage of things to do after dark in Cabarete.
Next up on our wanderer's guide to the best places to travel in the Dominican Republic is Las Terrenas, a charming town located on the Samaná Peninsula.
Las Terrenas
Nestled on the northeastern coast of the Dominican Republic, Las Terrenas exudes a quaint and laid-back vibe that immerses travelers in a charming Caribbean atmosphere. This small town boasts stunning white-sand beaches, crystal clear waters, and lush greenery that create an idyllic backdrop for any vacation. But aside from its natural beauty, Las Terrenas is also known for its vibrant nightlife and dining scene.
Nightlife and Dining: Las Terrenas has an eclectic mix of restaurants and bars that cater to every taste bud. From traditional Dominican cuisine to international dishes, visitors will find something to satisfy their cravings. The town's main street, Pueblo de los Pescadores, is lined with lively bars where patrons can dance the night away to live music or sip cocktails while enjoying ocean views.
Outdoor Adventures: Las Terrenas offers plenty of outdoor activities for adventure seekers. Visitors can explore the nearby El Limón waterfall by horseback riding or hiking through lush tropical forests. For those who love water sports, there are opportunities for kiteboarding, windsurfing, snorkeling, and scuba diving in the turquoise waters of Playa Bonita and other nearby beaches.
As you leave behind the vibrant culture of Las Terrenas, brimming with nightlife and outdoor adventures ready to be explored by wanderers like you; prepare yourself for an energetic journey into Jarabacoa – a picturesque mountain range destination with breathtaking landscapes waiting to be discovered!
Jarabacoa
With its picturesque mountain landscapes and diverse range of outdoor activities, Jarabacoa offers a unique vacation experience for travelers seeking adventure. From hiking to white-water rafting, there is no shortage of outdoor adventures to be had in this beautiful region.
Here are four must-do activities when exploring Jarabacoa:
Raft down the Yaque del Norte River: The river that runs through Jarabacoa is the perfect spot for adrenaline junkies seeking a thrilling day out. With rapids ranging from class II to IV, you'll have an unforgettable time navigating your way through the rushing waters.

Hike Pico Duarte: At 10,164 feet, Pico Duarte is the highest peak in all of the Caribbean. While it's not an easy climb by any means, reaching the summit is a truly rewarding experience that provides stunning views of the surrounding mountains and valleys.

Visit Salto de Jimenoa: This stunning waterfall is located just outside of Jarabacoa and makes for a great afternoon excursion. You can take a dip in the cool water or admire its beauty from afar.

Try local cuisine: No trip to Jarabacoa would be complete without sampling some of its delicious food offerings. Be sure to try traditional dishes like sancocho (meat stew), chenchén (plantain mash), and mofongo (mashed plantains with garlic).
As you leave behind the lush greenery and breathtaking landscapes of Jarabacoa, you may find yourself already planning your next visit to explore more of what this beautiful country has to offer – starting with La Romana!
La Romana
La Romana boasts some of the most luxurious and opulent resorts in all of the Caribbean, making it a prime destination for those seeking a lavish getaway. However, this stunning coastal city offers much more than just posh accommodations. Visitors can explore the charming village of Altos de Chavón, an architectural gem showcasing the unique blend of Spanish and Mediterranean styles throughout the Dominican Republic. With its cobblestone streets, picturesque buildings, and breathtaking views of the Chavón River valley, Altos de Chavón is truly a sight to behold.
In addition to its cultural offerings, La Romana is also renowned for its delicious local cuisine. From fresh seafood dishes to hearty meat stews and spicy plantain fritters known as "mangú,"visitors will find no shortage of mouth-watering options here. One popular dish, in particular, is "la bandera," which translates to "the flag"in English. Made with rice, beans, meat (usually chicken or beef), and fried plantains on the side, this tasty meal represents the colors of the Dominican flag.
Overall, La Romana offers a perfect balance between luxury travel and cultural exploration. Whether you're lounging by your resort's infinity pool or wandering through cobblestone streets lined with art galleries and boutiques, there's something for everyone here. But don't stay too long – next up on our wanderer's guide is Puerto Plata!
Puerto Plata
Puerto Plata is a vibrant coastal city located on the north coast of the Dominican Republic, known for its beautiful beaches and historic landmarks. This city has a rich history that dates back to the 16th century, with several monuments and museums showcasing its colonial past.
One of the most prominent landmarks is Fort San Felipe, a 16th-century fortress that served as a military base during the Spanish colonization. Visitors can explore its walls and discover its history through guided tours.
Apart from exploring Puerto Plata's history, adventure activities are also abundant in this city. For those who love water sports, there are plenty of choices such as surfing, windsurfing, kitesurfing and paddleboarding along Playa Encuentro beach. Suppose you prefer to stay on land or above sea level. In that case, there are options for zip-lining through lush greenery or taking an aerial tramway up to Mount Isabel de Torres for breathtaking views of the city and surrounding areas.
Puerto Plata offers visitors an ideal mix of historical exploration and thrilling outdoor adventures. Whether you're interested in learning about its colonial past or seeking some adrenaline-pumping activities like surfing or zip-lining, this coastal gem has something to offer everyone.
As we move onto our next topic about Barahona, let's explore what makes it another must-visit destination in the Dominican Republic.
Barahona
Moving on from Puerto Plata, let's explore the charming town of Barahona. Located on the southwestern coast of the Dominican Republic, Barahona is a hidden gem that offers a unique experience for travelers seeking adventure and relaxation. This off-the-beaten-path destination is perfect for those who want to immerse themselves in nature, hike through lush green forests, and discover the local coffee plantations.
One of the main reasons why Barahona is gaining popularity among travelers is its vast array of hiking trails. The town is surrounded by mountains and hills that offer breathtaking views of the Caribbean Sea. Whether you're an experienced hiker or just starting out, there are plenty of trails suitable for all levels of fitness.
One such trail is 'La Ciénaga', which takes you through a dense forest and leads to a stunning waterfall where you can take a refreshing dip.
Apart from hiking trails, Barahona is also known for its coffee plantations. Coffee has been integral to Dominican culture since it was introduced in the 18th century. The region produces some of the best coffee beans in the world due to its ideal growing conditions – high altitude, fertile soil, and optimal climate. A visit to one of these plantations allows you to witness firsthand how coffee beans are grown, harvested, roasted, and packaged.
Overall, Barahona provides an excellent opportunity to escape from touristy areas while experiencing authentic Dominican culture. Whether you're looking for an adrenaline rush or want to relax amidst beautiful scenery, this destination caters to all your desires.
So pack your bags and head over to this wonderful place where adventure awaits at every turn!
Frequently Asked Questions
What vaccinations are recommended before traveling to the Dominican Republic?
Before traveling to the Dominican Republic, it is recommended that individuals consider obtaining travel insurance and researching available medical facilities in case of emergencies.
Additionally, certain vaccinations may be necessary depending on the traveler's individual health history and the specific areas they plan to visit within the country.
Common diseases such as Zika virus, Dengue fever, and Chikungunya can be prevented by taking precautions such as using insect repellent, wearing long-sleeved clothing, and avoiding standing water.
It is also important to practice good hygiene habits such as washing hands frequently.
Consulting with a healthcare professional prior to travel can help ensure proper prevention measures are taken for a safe and healthy trip.
Is it safe to drink tap water in the Dominican Republic?
The tap water in the Dominican Republic is generally not safe to drink. It is recommended that tourists and locals alike opt for bottled water alternatives or use water filtration options.
The country's infrastructure may not be able to support the necessary level of water treatment, which can lead to a higher risk of contamination from harmful bacteria and viruses.
However, this should not deter travelers from enjoying all the Dominican Republic offers. With some basic precautions, such as sticking to bottled water and avoiding drinks with ice made from tap water, visitors can still experience the beauty and culture of this vibrant Caribbean nation.
What is the best time of year to visit the Dominican Republic?
The best time to visit the Dominican Republic is during the dry season, which runs from November to April. During this period, visitors can expect warm temperatures and little rainfall.
However, it's worth noting that the peak tourist season falls between December and February, so prices may be higher and crowds more significant during this time.
If you're looking for a quieter experience, consider visiting in May or June when there are fewer tourists, but still good weather conditions.
Overall, regardless of what time of year you choose to visit the Dominican Republic, you'll be sure to encounter beautiful beaches and landscapes that will make your trip an unforgettable experience.
Are there any cultural customs or etiquette rules to be aware of when visiting the Dominican Republic?
When visiting the Dominican Republic, being aware of the cultural customs and etiquette rules is important.
The country has a unique blend of African, European, and indigenous influences that have shaped its customs and traditions.
One of the most important customs in the Dominican Republic is respect for elders, which includes addressing them with titles such as 'abuela' or 'abuelo.'
Additionally, it's customary to greet people with a kiss on the cheek or a handshake.
Tourists are expected to dress modestly when visiting religious sites and avoid wearing swimwear in public areas outside of beaches or resorts.
Knowing some basic Spanish phrases is essential as they can go a long way in establishing good communication with locals.
Overall, visitors who show an appreciation for Dominican culture will find themselves welcomed warmly by locals who are proud of their heritage.
What is the currency used in the Dominican Republic and where is the best place to exchange money?
The Dominican peso (DOP) is the Dominican Republic's currency.
Tourists should exchange their currency at a bank or an authorized money exchange center to avoid scams or counterfeit bills.
Popular tourist destinations such as Punta Cana, Santo Domingo, and Puerto Plata have numerous banks and exchange centers that offer competitive rates.
It is recommended to compare rates before exchanging money to get the best deal.
When traveling to the Dominican Republic, having some cash on hand is important since not all establishments accept credit or debit cards.
With proper planning and research, tourists can easily exchange their currency and enjoy their trip without worrying about financial matters.
Conclusion
The Dominican Republic offers a plethora of destinations that are worth exploring. Santo Domingo, the capital city, is a historical and cultural hub.
Punta Cana is known for its stunning beaches and all-inclusive resorts.
Samaná boasts an unspoiled natural beauty with pristine beaches and waterfalls.
Cabarete is perfect for adventure seekers with activities like kiteboarding and windsurfing.
Las Terrenas offers a laid-back atmosphere with picturesque landscapes.
Jarabacoa, also known as the 'city of eternal spring', has mild temperatures throughout the year, making it ideal for outdoor activities such as hiking and river rafting.
La Romana is home to luxurious resorts and world-class golf courses, while Puerto Plata has an eclectic mix of traditional Caribbean culture and modern amenities.
Barahona's lush green forests, cascading waterfalls, and crystal-clear rivers make it a hidden gem waiting to be explored.
Traveling to the Dominican Republic promises an experience beyond compare – from breathtaking landscapes to rich cultural sites; there's something for everyone in this vibrant country.
So pack your bags, grab your passport, and prepare to embark on an adventure of a lifetime!
As you explore these diverse destinations in the Dominican Republic, immerse yourself in nature's beauty or dive into the vibrant culture – just like how waves crash onto the shore or birds soar across blue skies in perfect harmony.
The possibilities are endless; all you must do is take that first step toward discovering this tropical paradise!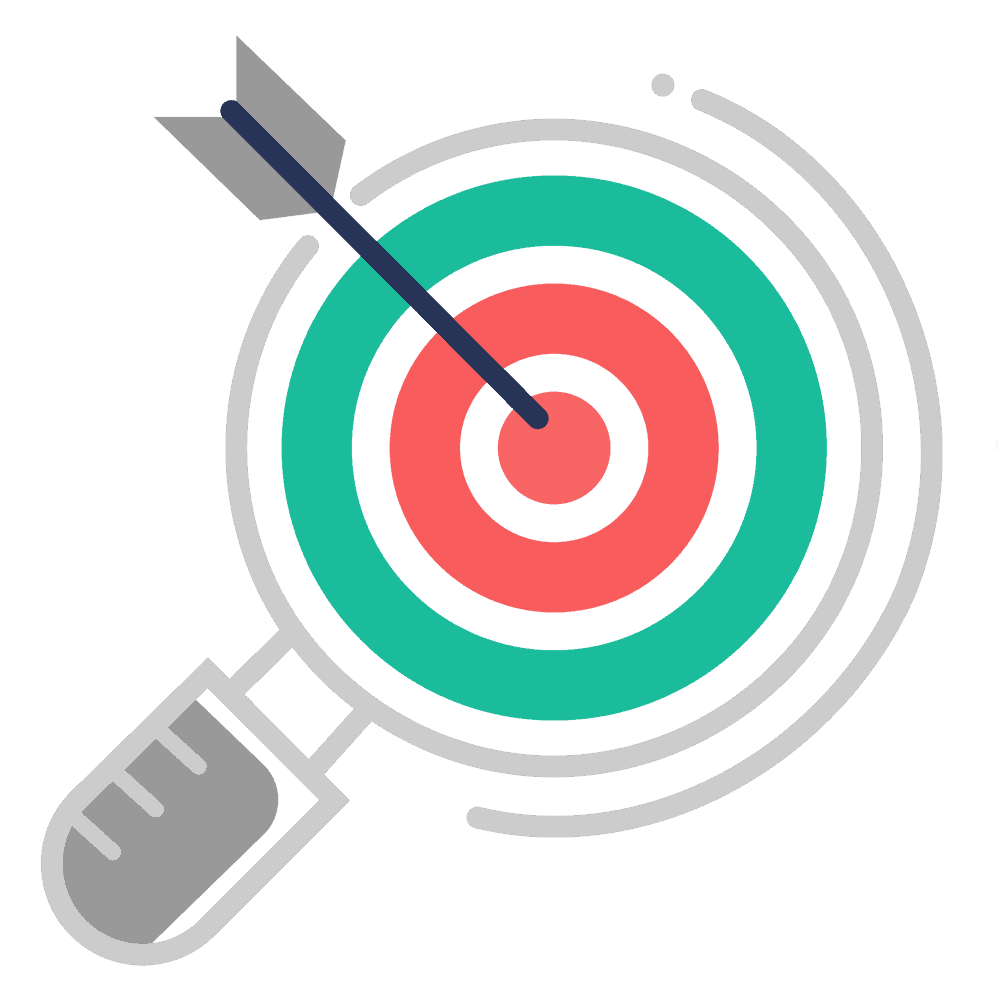 Award-winning CTO and IT expert with 20+ years of experience in technical innovation and digital transformation. Holds degrees in computer science and business administration with honors. Impressive record as a former CIO and Head of technology for leading educational institutions in the USA. Leads the editorial team at Product-Evaluation.com.