Best Location In Dominican Republic For Vacation: Paradise Found
Ironically, one of the most unassuming aspects of the Dominican Republic is its vibrant nightlife and entertainment scene. Visitors are often surprised by the plethora of options available to them once the sun sets on this Caribbean paradise. From beachside bars to upscale nightclubs, there is something for every taste and budget.
Some of the most popular nightlife hotspots can be found in Punta Cana, Santo Domingo, and Cabarete. In Punta Cana, visitors can dance the night away at Coco Bongo or enjoy a relaxed atmosphere at Imagine Disco. Meanwhile, Santo Domingo offers everything from live music venues like Jet Set Club to rooftop lounges such as Lulú Tasting Bar. Finally, Cabarete boasts a more laid-back vibe with beachfront bars like Mojito Bar and Onno's Bar.
In addition to traditional nightlife venues, cultural events also provide a unique form of entertainment in the Dominican Republic. The annual Carnaval celebrations held throughout February offer an incredible display of colorful costumes and lively music. Likewise, Merengue and Bachata festivals showcase some of the country's best musicians while providing an opportunity for visitors to learn local dance styles.
As much fun as it may be to party all night long in this tropical paradise, there are other aspects worth exploring during your stay – specifically shopping and souvenirs. Whether you're looking for handmade crafts or high-end designer brands, the Dominican Republic has plenty of options to suit any shopper's needs.
Shopping and Souvenirs
When it comes to shopping and souvenirs, the Dominican Republic offers a wide range of options.
Whether you're looking for local handicrafts and artisanal products, fashion and designer brands, or duty-free shopping, there is something for everyone.
With such a diverse selection of goods available, visitors are sure to find unique items that will make their trip even more memorable.
Local Handicrafts and Artisanal Products
Craftsmanship and creativity abound in the Dominican Republic, making it a paradise for lovers of traditional crafts and handmade products. Visitors can find a wide variety of locally-made goods at local markets, from intricate pottery and colorful textiles to delicate jewelry and beautiful artwork. These unique items are often crafted using age-old techniques passed down through generations, each piece telling a story of the culture and history of this vibrant country.
One standout example of Dominican craftsmanship is the art of Larimar jewelry-making. This stunning blue stone is only found in the Dominican Republic and is expertly crafted by local artisans into beautiful pieces that are sought after all over the world. Whether looking for souvenirs or one-of-a-kind gifts, visitors to the Dominican Republic are sure to find something special among the many traditional crafts available.
As much as visitors may enjoy discovering local handicrafts, they may also be drawn to explore fashion and designer brands during their stay.
Fashion and Designer Brands
Fashion and designer brands are another draws for visitors to the Dominican Republic, offering a range of high-end options for those seeking luxury shopping experiences. Designer fashion can be found in many malls and shopping centers throughout the country, with well-known luxury brands, including Louis Vuitton, Gucci, and Prada, easily accessible. In addition to traditional brick-and-mortar stores, some resorts also boast on-site boutiques featuring high-end designer clothing and accessories.
For those looking to splurge on luxury items during their vacation, a visit to one of these designer brand stores can provide an unforgettable shopping experience. To evoke an emotional response in the audience, the following table showcases just a few examples of luxury brands that can be found in various locations across the Dominican Republic:
| Brand | Location |
| --- | --- |
| Chanel | Blue Mall Santo Domingo |
| Dior | Palacio del Cine VIP Plaza Central |
| Fendi | Punta Cana Village Shopping Center |
| Versace | Downtown Center Santo Domingo |
After indulging in some retail therapy at these high-end stores, visitors can also take advantage of duty-free shopping at many airports nationwide.
Duty-Free Shopping
One of the highlights for shoppers in the Dominican Republic is duty-free shopping, which allows visitors to save on taxes and purchase a variety of goods at competitive prices. The country has several duty-free zones in major cities such as Santo Domingo, Punta Cana, and La Romana. Travelers can find top products from international brands, including designer fragrances, high-end cosmetics, clothing, electronics, and liquor.
To maximize savings on duty-free purchases, it's best to do some research before heading to the stores. It's important to compare prices across different duty-free shops and also with ordinary retail stores. Some tips include checking online reviews for reliable shops or asking locals for recommendations. Additionally, travelers should be aware of their country's customs regulations regarding alcohol and tobacco limits when returning home with their purchases.
With these helpful tips in mind, tourists can explore the best deals while enjoying a stress-free shopping experience in the Dominican Republic.
When it comes to family-friendly fun, there are many exciting activities that kids and adults alike will enjoy during their vacation in this Caribbean paradise.
Family-Friendly Fun
Family vacations are the perfect opportunity to create lasting memories and spend quality time together.
The Dominican Republic is a destination that offers plenty of family-friendly activities, including water parks and amusement parks, kids' clubs and activities, as well as family-friendly beaches and resorts.
Whether you're looking for adventure or relaxation, the Dominican Republic has something for every member of the family to enjoy.
Water Parks and Amusement Parks
With a plethora of thrilling water parks and amusement parks to choose from, visitors to the Dominican Republic can experience an array of exciting attractions that are sure to satisfy their thirst for adventure. From exhilarating water slides to heart-pumping roller coasters, there is no shortage of fun-filled activities for both children and adults alike.
When it comes to top water park attractions, Sirenis Aquagames Punta Cana stands out as one of the most popular destinations for families. With over 10 different water slides and a lazy river spanning over 4,000 square meters, visitors can spend hours exploring all the park has to offer. For those seeking even more thrills, Dolphin Explorer Park offers a unique opportunity to swim with dolphins in addition to its extensive collection of water slides and pools.
As for the best amusement park rides, Fun City Action Park in Santiago boasts some of the most adrenaline-fueled attractions on the island, such as The Cyclone – a towering roller coaster with breathtaking drops and loops that will leave riders screaming for more.
For families looking for even more excitement during their vacation in paradise, many resorts offer kids' clubs and activities that provide endless entertainment throughout their stay.
Kids' Clubs and Activities
Resorts in the Dominican Republic offer a variety of organized kids' clubs and activities that cater to children of all ages, providing parents with an opportunity to relax while their kids engage in supervised fun-filled experiences. These kid-friendly amenities are designed to ensure that every family member has a memorable vacation. The resorts offer age-appropriate programs, such as arts and crafts, water sports, cooking classes, and many more. Additionally, some resorts have dedicated play areas for children that are equipped with everything from toys to video games.
Aside from the organized activities within the resort premises, family-oriented excursions are available outside of the resorts. Some popular options include visiting animal sanctuaries or taking a catamaran tour to explore the nearby islands. Families can also participate in cultural experiences like learning to dance merengue or making traditional Dominican dishes. With so many options available inside and outside the resort, families will undoubtedly have an unforgettable time in the Dominican Republic.
The next section will discuss family-friendly beaches and resorts where families can continue to make cherished memories during their stay in paradise without worrying about being too far away from any necessary amenities or services they may need during their trip.
Family-Friendly Beaches and Resorts
As much as kids' clubs and activities are essential when planning a family vacation, it is equally important to consider the location's beaches and resorts. The Dominican Republic boasts some of the best family-friendly beaches and top-rated accommodations in the Caribbean, making it an ideal destination for families seeking a fun-filled getaway.
The country's pristine white-sand beaches offer endless opportunities for outdoor adventures such as snorkeling, paddleboarding, kayaking, and swimming. Moreover, many resorts have multiple pools with water slides and splash pads specifically designed for children.
Parents can relax in beach loungers or indulge in spa treatments while their kids enjoy supervised activities organized by trained staff members. With so many kid-friendly attractions available at these resorts, families can create unforgettable memories together that will last a lifetime.
When planning your trip to the Dominican Republic, there are several things to keep in mind to ensure that you maximize your experience.
Tips for Planning Your Trip
When it comes to planning a trip, there are several key factors that you should consider in order to ensure a smooth and enjoyable experience.
First and foremost is budgeting and booking options, as this will determine the type of accommodations, activities, and dining options available to you during your stay.
Additionally, it's important to think about travel and transportation logistics in order to get around safely and efficiently while exploring all that your destination has to offer.
Finally, safety and health considerations are crucial for staying healthy and avoiding any potential hazards or illnesses while abroad.
By considering these factors when planning your trip, you can rest assured that you'll have an unforgettable vacation filled with adventure, relaxation, and good times!
Budgeting and Booking Options
One potential strategy for travelers interested in exploring the best vacation locations in the Dominican Republic on a budget is to consider booking accommodations through vacation rental websites such as Airbnb or Vrbo, which can offer a range of affordable options in desirable areas. Budget-friendly accommodations are available year-round, but it's important to consider the best time to visit based on personal preferences and activities.
The peak season runs from December through April when temperatures are mild and precipitation is low, making it ideal for beachgoers. However, this also means higher prices and larger crowds. Off-peak season from May through November offers more affordable prices and fewer tourists but may also mean dealing with higher humidity levels and occasional rain.
When planning your trip to the Dominican Republic, it's important to take into consideration travel and transportation options. Rental cars can be expensive, so public transportation such as buses or taxis is another option. For those who prefer organized tours, many companies offer day trips or multi-day excursions that provide transportation as well as guided activities.
By researching these options ahead of time and comparing prices, travelers can save money while still experiencing all that the Dominican Republic has to offer.
Travel and Transportation
Travel and transportation options in the Dominican Republic can be costly, with rental cars averaging around $50-70 USD per day, according to Budget Your Trip. However, there are other affordable options available such as public transportation, shared taxis (known as 'carros públicos'), and motorcycle rentals for those who are comfortable riding.
Public buses or guaguas are the country's most cost-effective mode of transportation. They operate on fixed routes within cities and towns, making them an ideal option for budget-conscious travelers looking to explore different regions.
When planning your travel itinerary, it's important to consider the distance between destinations and allocate enough time for travel. The Dominican Republic is a relatively small country but driving times can vary significantly due to road conditions and traffic congestion. Hiring a private driver may be a safer and more convenient option for longer distances or remote locations than relying on public transportation.
By being mindful of these transportation options when planning your trip to the Dominican Republic, you can enjoy all that this beautiful country has to offer without breaking the bank.
As you plan your trip to paradise found, it's important to also take into consideration safety and health considerations during your travels.
Safety and Health Considerations
Ensuring safety and maintaining good health practices are crucial factors to consider when visiting any foreign country. The Dominican Republic is no exception, and visitors should be aware of potential risks to their personal well-being. However, with some simple precautions, tourists can enjoy a safe and healthy vacation in this beautiful Caribbean destination.
To stay healthy while traveling in the Dominican Republic, taking basic hygiene precautions like washing your hands frequently and avoiding tap water is essential. Also, travelers should consider vaccinating for common diseases like hepatitis A and typhoid before arriving. Protecting yourself from insect bites by wearing insect repellent containing DEET and covering exposed skin with clothing or netting is also important.
To avoid scams or thefts that may target tourists, it's best practice to stay vigilant when withdrawing money from ATMs or carrying valuables in public areas. By following these guidelines and exercising common sense during your travels, you can have an enjoyable vacation while staying safe and healthy in the Dominican Republic.
Frequently Asked Questions
What is the best time of year to visit Paradise Found in the Dominican Republic?
The best time to visit the Dominican Republic would be during the months of December to April when the weather is dry with low humidity and temperatures ranging from 70-80°F. During this period, visitors can enjoy a plethora of outdoor activities like hiking, swimming, snorkeling or surfing along the beautiful beaches.
The weather patterns in this region are typically tropical, characterized by wet and dry seasons. The wet season runs from May to November, with heavy rainfall and high humidity levels, which may hinder outdoor activities. However, even during these months, there are pockets of good weather that can be enjoyed by tourists who prefer less crowded destinations and lower prices.
Ultimately, regardless of whether you choose to visit during the peak season or not, it is important always to pack sunscreen and bug spray as well as stay hydrated throughout your travels so that you can fully take advantage of all that Paradise Found has to offer!
Are there any health or safety concerns for travelers in Paradise Found?
Traveling to any foreign country requires taking health precautions and being aware of safety concerns. The Dominican Republic is no exception.
It is always important to be cautious and take necessary measures to protect oneself from illness or injury. Before traveling, it is recommended that individuals receive all appropriate vaccinations and consult with their healthcare provider regarding any additional precautions they may need to take.
Emergency services are available in the Dominican Republic. However, it is important to note that medical facilities may not be up to the same standards as those found in other countries. Visitors should also be aware of potential safety concerns such as petty theft, particularly in tourist areas.
Overall, by taking necessary health precautions and being vigilant about safety concerns, travelers can have a safe and enjoyable experience while visiting Paradise Found in the Dominican Republic.
What is the currency used in the Dominican Republic, and is it easy to exchange money?
It is quite ironic that a country as beautiful as the Dominican Republic should have a currency that is not easily exchangeable. However, this is the case for the Dominican peso (DOP), which may be difficult to convert outside of the country.
It is advisable to exchange money at local banks or authorized exchanges, and it would be wise to carry cash in small denominations as some establishments may not accept credit cards.
The banking facilities in the Dominican Republic are fairly extensive, with several international banks having branches within the country.
Despite the challenges that may arise when dealing with currencies in this paradise destination, travelers need not worry as ample opportunities exist for exchanging money and making transactions through banking institutions.
Can visitors easily rent cars or other transportation options in Paradise Found?
Car rental options and public transportation available in the Dominican Republic are plentiful, making it easy for visitors to explore all that this beautiful country has to offer.
Several car rental companies are operating throughout the country, offering a wide range of vehicles at reasonable prices. Visitors can choose from small cars for city driving or larger SUVs for exploring more rugged terrain.
Public transportation options such as buses and taxis are also readily available in most areas of the country. Whether exploring historic cities or relaxing on pristine beaches, getting around in the Dominican Republic is easy and convenient.
So why wait? Start planning your dream vacation today!
What are the visa requirements for travelers visiting Paradise Found from other countries?
For travelers visiting Paradise Found from other countries, it's important to note the entry requirements and immigration process in order to avoid any delays or issues during their trip.
Depending on their country of origin, traveler visas may be required for entry into the Dominican Republic.
It's recommended that travelers research the specific visa requirements for their country well in advance of travel and ensure they have all the necessary documentation needed for entry.
The immigration process typically involves presenting a valid passport and completing an entry form upon arrival.
By being prepared with the correct documentation and following the proper procedures, travelers can easily navigate the immigration process and enjoy all that Paradise Found has to offer.
Conclusion
In conclusion, Paradise Found in the Dominican Republic is the perfect vacation destination for those seeking a blend of relaxation and adventure.
With its pristine beaches and clear blue waters, visitors can indulge in water activities such as snorkeling, scuba diving, and surfing.
For history buffs, cultural and historical sites tell the story of this vibrant island nation.
The lush natural beauty of the country's mountains and rainforest provides ample opportunities for outdoor adventure.
When it comes to dining, local cuisine is a must-try with its fusion of Spanish, African, and indigenous flavors.
And after sunset, the nightlife scene offers endless entertainment options, from beachside bars to nightclubs playing infectious Latin beats.
Shopping enthusiasts will be thrilled with the variety of souvenirs available in local markets.
Whether traveling solo or with family, Paradise Found has something for everyone.
So pack your bags and get ready to experience an unforgettable vacation in this tropical paradise where dreams come true.
As you immerse yourself in all that this destination has to offer – let the sun-kissed beaches wash away your worries while you bask in the warmth of hospitality that only a place like the Dominican Republic can offer!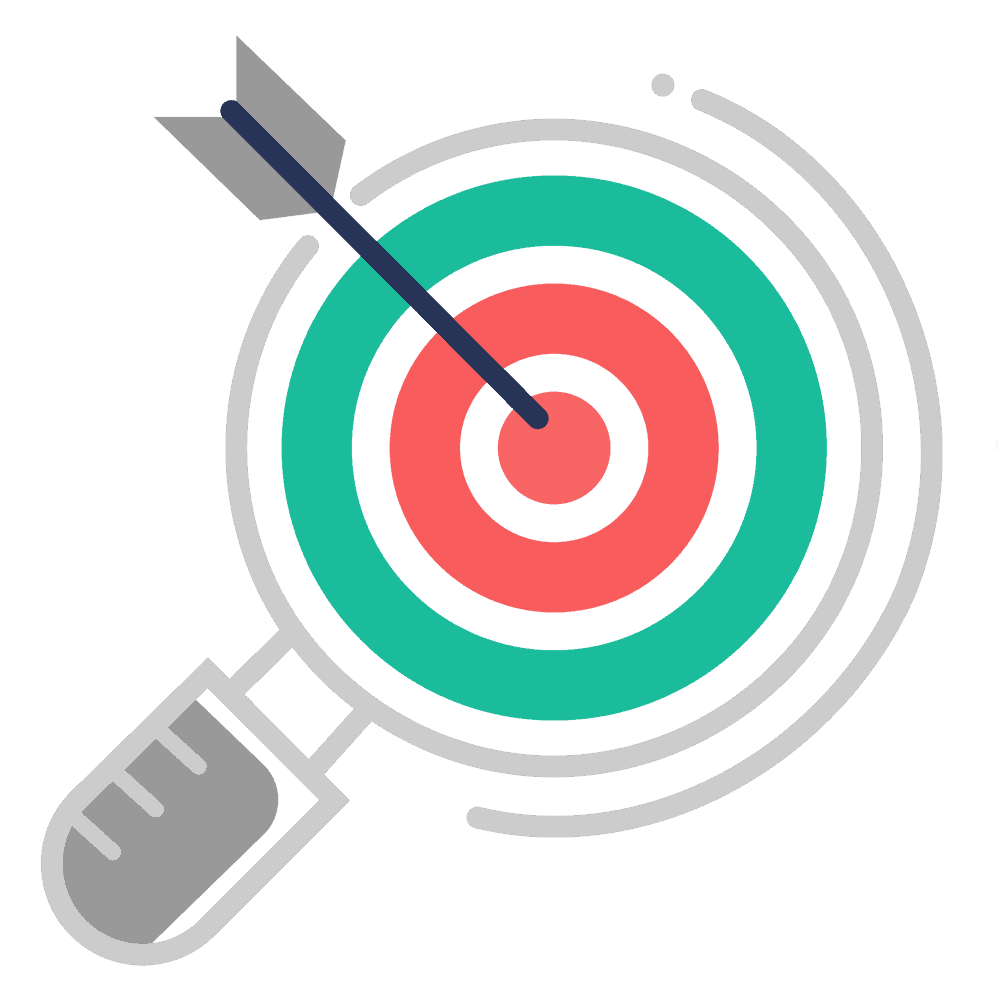 Award-winning CTO and IT expert with 20+ years of experience in technical innovation and digital transformation. Holds degrees in computer science and business administration with honors. Impressive record as a former CIO and Head of technology for leading educational institutions in the USA. Leads the editorial team at Product-Evaluation.com.