How to enter the Metaverse and make profit
Our team has spent a substantial amount of time simplifying Metaverse for you. Although the Metaverse platform is in its early stage of development, you need to understand what Metaverse is and how it will affect you. More importantly, how to enter the Metaverse, take advantage of these early development stages, and perhaps join the growing number of investors making an incredible amount of money.
What is Metaverse?
By definition, Metaverse is a network of 3D virtual worlds that you can enter using a Virtual Reality (VR) Headset and participate in a digital and immersive experience where real life is simulated.
Write this down:
Before you know it, you will be caught in this brand-new universe, in a highly immersive 3D virtual world that will suck you in for most of the day. This revolutionary and highly addictive gateway will be the new social media platform accessible at any time from anywhere. But this time, you are not a cold participant looking at a dull flat monitor but immersed in the virtual space.
Well, that universe is here, and it is called the Metaverse—you are probably missing out on the experience and the investment opportunities – the only requirement to joining the Metaverse revolution is wearing a Virtual Reality (VR) Headset.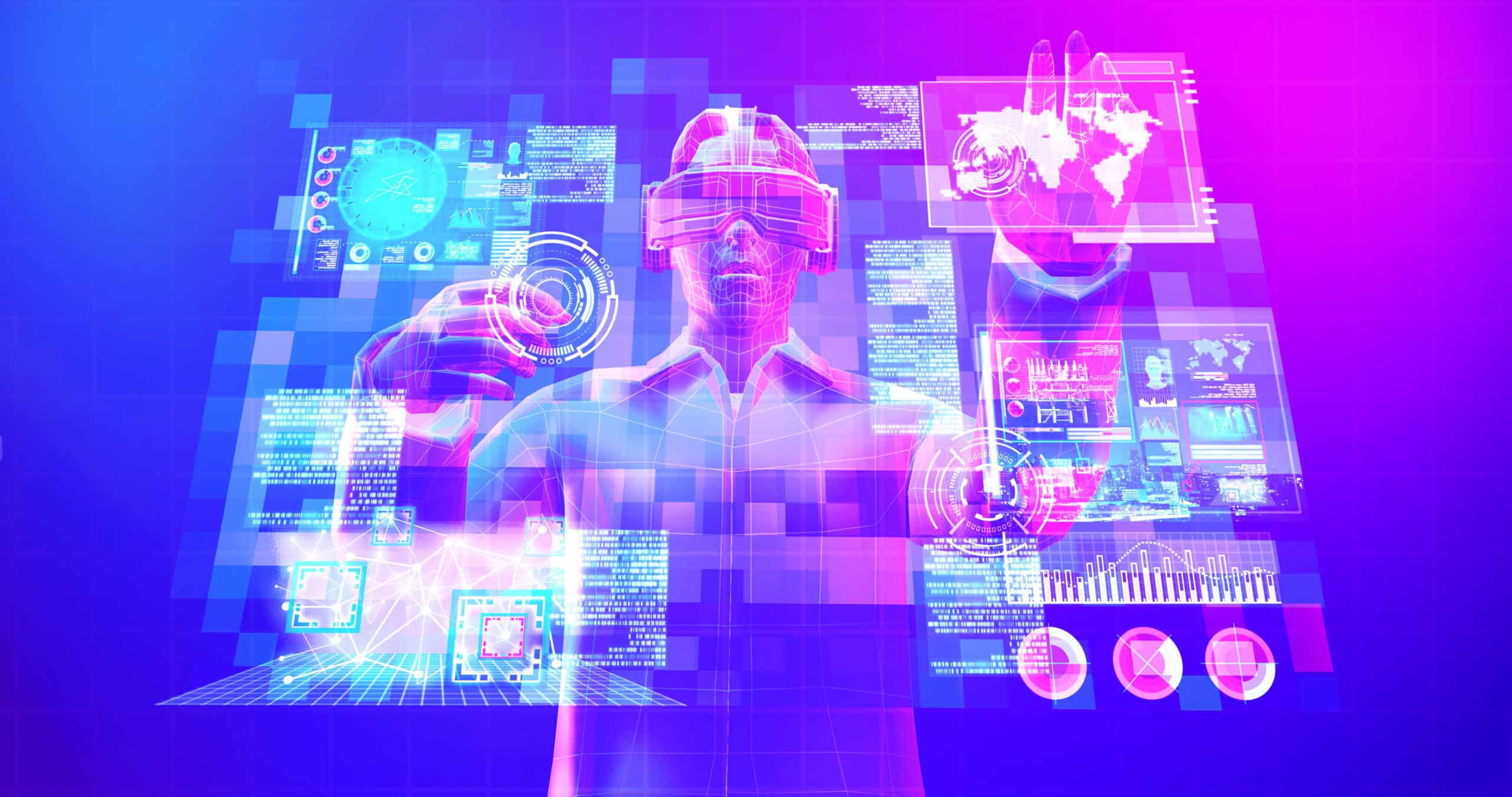 The Metaverse is not a futuristic idea anymore, and you should seriously pay attention to what it is — and how it will affect you. Furthermore, how you can jump ahead, benefit from its use, and even make a considerable amount of money.
Not long ago, the world experienced a historical transition to the Internet and online services. This technological revolution changed our lives forever, facilitating how we interacted with family, friends, companies, vendors, partners, and general people. Not only online shopping, but most human activities are now performed online like education, finance, entertainment, communication, and with utmost distinction: social networking.
Social Media has removed all space and time communication constraints and has facilitated people to create social communities based on their interests. Out of all internet platforms, social media is the Internet backbone.
Each month, more than 50 billion pieces of content are shared on Facebook (Meta)
Today, we are all connected to the Internet via phones or other personal devices. The Internet quickly became our preferred medium of everyday communication, and with the adoption of mobile technologies, Internet-based platforms are now on the cloud and only one click away.
The Metaverse is widely considered the future of the internet and the Internet brought to life. Instead of looking at flat virtual environments from behind your screen, now you can go inside – represented by a digital avatar with virtual clothing- and interact while immersed in the virtual space of your preference.
The Metaverse architecture is a 3D virtual environment that simulates real life; it is the next evolution of social interaction where you can live and experience things similar to your physical life. With one caveat, though: in this Metaverse, you can fly if you want to – since it is very similar to our dreams – but in this virtual space you maintain complete control of your moves.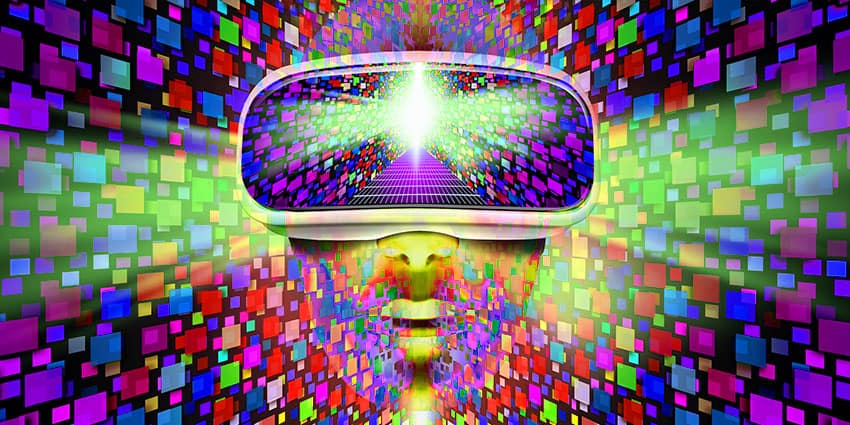 Here is the good part:
A Metaverse is an infinite group of interconnected communities where people can do what they usually do in life – and much more. You can go on a trip worldwide and teleport from one experience to another, meet at a bar with friends and family, or enjoy a virtual music concert. Suppose you have a meeting at work; instead of using traditional video-conference software, you can join them in a virtual room to share magical resources that can only be experienced in our wildest dreams.
We left the best part for last:
Although some Metaverse environments, attractions, products, VR games, services, and other amenities are not free, you can easily buy digital currencies to enjoy them. And much more, you can also make money in the metaverse by exchanging these digital currencies. The currency most used within the Metaverse economy is not our conventional money but a digital currency that, by now, we are sure you are very familiar with the name: Cryptocurrency.
You can use Cryptocurrency within Metaverse not only to pay for products and services within the platform but also to buy products and services that would be delivered to your house – in the real physical world, that is.
Many financial institutions – and people in general – are starting to invest in the Metaverse; while some are making money in massive amounts in the metaverse with Cryptocurrency exchange, others are buying virtual properties in strategic places to sell them for further profits later.
Although Metaverse is still in its early stages – according to financial experts – these are the best times to find a lifetime opportunity for investment and passive income.
How to enter the Metaverse | The Gateway
We have to say that Facebook, the big player in the social media revolution, has also planted the first seed for the formal development of the Metaverse, to the extent of renaming Facebook to Meta. The name transition is an explicit confirmation of how serious Mr. Zuckerberg feels about the future of Meta (formerly Facebook) and Metaverse.
Although other companies are building their Metaverse communities (that will end up interacting with the rest), we highly recommend that you start with Meta. This platform is an excellent starting point since social media, gaming, artificial intelligence, and entertainment are at the forefront of the actual Metaverse experience.
The good news is that you do not need sophisticated equipment or advanced technical skills to join the Metaverse. You do not even need a computer. For the very best experience and to enjoy immersiveness, we highly recommend purchasing a Virtual Reality (VR) Headset. The best and most affordable in the market is: Oculus Quest 2.
Metaverse Oculus Quest 2 Virtual Reality (VR) Headset
Oculus Quest 2 Virtual Reality (VR) Headset is the easiest way how to enter the Metaverse. One of the unique characteristics of the Oculus Quest 2 Virtual Reality (VR) Headset is that it is completely wireless. You are not attached to a computer or a wired gaming device. With this unit, you can move freely and enjoy a more comfortable and immersive VR experience.
Show more images
Oculus Quest 2 — Advanced All-In-One Virtual Reality Headset — 128 GB
Next-level Hardware - Make every move count with a blazing-fast processor and our highest-resolution display (Packaging may vary) All-In-One Gaming - With backward compatibility, you can explore new ...
Available:
In stock
Due to all the extremely positive tests and reviews on YouTube, I ordered my very first VR glasses.The operation is extremely good, especially Air Link via WLAN, no latency, everything responds directly.Now for the big problem, the IPD (interpupillary distance).I see everything blurry, why? Because the maximum IPD is 68mm.So I measured my IPD, it is almost 74mm.I did not know that you have to pay attention to this, you assume that the developers have thought about it and calculated everything, especially such a banality. Only 5-6 milimeters more!Why do you do that ?I found on Reddit and other forums, very many users who have the same problem.What were the developers thinking, please ?Measure your interpupillary distance beforehand, if it is greater than 68mm, the VR is completely unusable for you.I hope with the Quest 3, the problem will be fixed.Now I have to send the VR expensive back from Germany.Thanks for nothing.Best regards.
August 26, 2021
I think Facebook did a great thing with this "new" release of the quest 2. The headset itself feels quite nice, although the strap is definitely something to work on, it's way too front heavy. It's also extremely uncomfortable using glasses, unfortunately. Even with that said, the Oculus link feature was the only reason I bought this headset; and it's everything I could of asked for. My internet isn't even that good, all it needed was my laptop to be connected by ethernet for a smooth, high quality PCVR experience that I could take ANYWHERE IN THE HOUSE! I only had slight lags and stutters, but that's likely just my mediocre hardware. I'm a bit bummed by the comparably smaller control scheme compared to something like the vive.If you really want to have the best experience with this headset though, then don't put away that wallet just yet. At the very least, a new strap would be optimal, and I'd stay away from the first party elite strap. A new face cover might be good for you as well, as the default foam cover isn't the best for everyone.Overall, this headset is a great step in the right direction for vr tech. Although, out of the box, it should be subject to some modifications; which some could call a feature.One more thing, don't worry about the whole Facebook account thing. If you're fine with using whatsapp or Instagram, this shouldn't be a problem either. It's not like Facebook with Oculus is a new thing either, as Facebook has owned Oculus for 7 years now.Edit: after about a month of use, this headset has now become the most annoying piece of tech I own. The one feature I bought this for (Airlink) is straight garbage over half the time, im spending more time trying to fix this failure than I am actually using it. Connection hilariously unstable over ethernet with completely random performance drops. So both an unstable and sometimes unplayable experience that I paid 300 dollars for.
August 27, 2021
The Quest 2 requires you to use your real name and photos via a Facebook account to use essentially a video game system. This is beyond ridiculous. I do not want to use Facebook. I tried to create a dummy Facebook account and it suspended my account making me upload pictures of my face. What the hell!!! I just want to play some games. Shame on Facebook. Shame on Oculus. Shame on the employees working there. Shame shame shame. I'll be returning this. This is why Facebook is a garbage company.
November 20, 2021
Other Variations of the Oculus Quest 2 VR Headset
The Oculus Quest 2 comes in other variations. The next level has 256 GB of storage. This is very important to consider since these devices are not connected to a computer, they can benefit from a bigger storage capacity. All the VR games, applications, and configuration data are stored on the headset. If you can afford a few dollars extra, it is highly recommended to go with the 256 version. The custom design with advanced hydrodip technology is also an excellent option if you want your unit decorated with themes such as Beat Saber, Cosmos Earth, Storm Stopper, and many other decorations.
But if you do not mind being attached to a wire while you articulate your body – and having the data processing of your Virtual Reality headset happening on a distance computer – there are other Metaverses VR headsets available on the market – used by professionals – that will help you experience Metaverse in a different way.
Last price update: 2022-09-06 01:41:47
What is inside Metaverse?
After you have purchased and set up your Virtual Reality (VR) headset and entered the Metaverse through the Meta gateway (formerly Facebook), you will quickly become familiarized with the following visual segments:
The graphical interface

Social connections

Entertainment

Gaming

Fitness

Improve work

Education

Commerce and online shopping

The best way to bring you up-to-date with the present and future of Metaverse architecture is to let Mr. Mark Zuckerberg, the founder of Facebook (now Meta), explain the exciting platform:
How to profit from Metaverse
One thing is sure; the Metaverse is in the early stages of development. The fact that the top technology organizations – such as Facebook, Microsoft, Apple, HTC, Nvidia, Qualcomm, Valve, Epic, and others – are all betting on the success of this emerging platform is a guarantee that a lot of money in the metaverse is to be made. The largest BTC fund – and many financial and trading experts – are currently estimating that the potential market for Metaverse could soon reach $30 trillion.
With the technology around Metaverse trending, and the companies betting on its success, it is wise to follow the money and start making – at least – small investments. We should test the waters first and gradually move to more concrete steps toward creating a formal and robust Metaverse investment portfolio.
As the companies involved in Metaverse start to make their first $1 trillion in revenue, the tech market shows strong potential for return on investments in the areas of digital assets, digital art, virtual Infrastructure, artificial intelligence, digital currencies, virtual meetings, virtual parties, virtual events, workplaces, social media, and online shopping.
However, there are three fundamental areas in Metaverse where investors are making a fortune. Our financial team has compiled and simplified the top investment opportunities around these areas so you can start building the necessary knowledge.
Buying Stocks from top companies involved in the Metaverse development

Buying Crypto, the currency utilized in the various digital virtual worlds

Buying Land and digital assets in top digital virtual worlds
Financial experts agree that these early stages of Metaverse development are the best times for investing in this amazing social platform. ** Having said this, you must also keep in mind that trading carries risks, and if you are not well documented, you could also lose money in the metaverse. Never trade capital that you could not risk. The market associated with Metaverse is somewhat volatile. This is the reason why it moves with such big gains.
At any moment, if you need to check the performance of any instruments described in this document, we recommend FinViz – a free tool that is used by professionals when exploring shares/stocks, ETF, futures, cryptocurrency, and forex. This is an extraordinary tool with market news and all financial visualizations.
Where can I buy Metaverse Stocks?
Metaverse is trending, and it represents financial opportunities that nobody wants to miss. Investors are eager to know where to find the best financial entities to buy stocks for Metaverse-related technology and products. We have selected the top trading institutions with award-winning resources that will make investing easy and secure.
There are fundamentally two ways in which you can invest in Metaverse stocks/shares:
You can buy individual stocks for companies that are developing the Metaverse, or
You can buy Exchange Traded Funds (ETF), a selected and bundled group of companies associated with Metaverse. ETF allows you to invest in a basket of companies all at once, with lower fees than other funds.
Regardless if you are selecting individual stocks or the bundled ETF, the most important decision you need to make is to ensure that you secure a solid financial brokerage with the best stock trading platform. Our financial team spent over 45 days evaluating and testing the top investment platforms that are working with top Metaverse-related companies to ensure you accomplish the best investment experience. The most important evaluating factors included: (1) Solid financial institution, (2) Excellent customer service, (3) Free account, (4) User-friendly trading platform, and (5) Allowing investing of a small amount of money, just to test the waters.
Best Metaverse Stock Trading Platforms to invest in 2022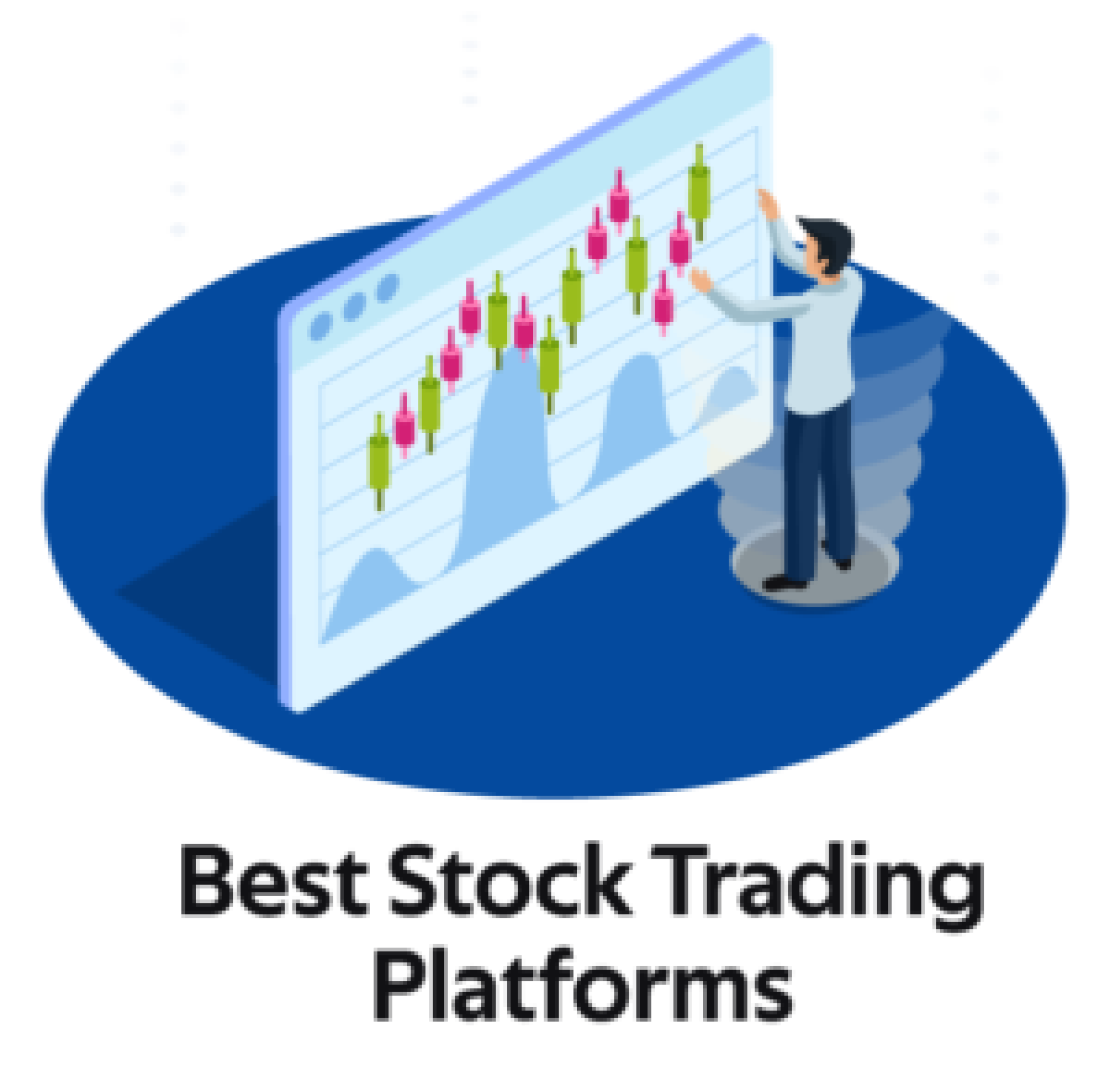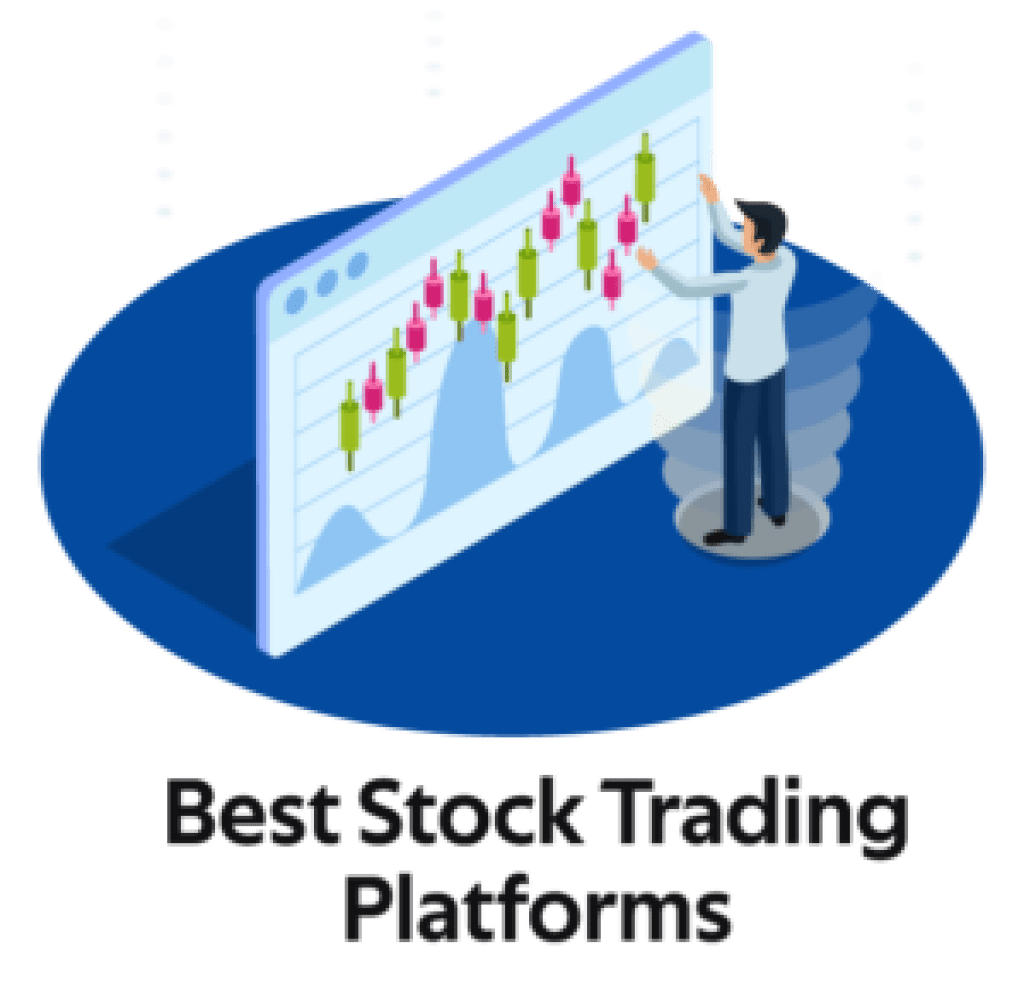 As you move forward to making your initial investment on Metaverse, our suggestion is that you open a free account from one of the best stock trading platforms listed below and start a small investment on Metaverse ETF just to test the waters. Buying ETF is a very simple process, similar to purchasing conventional stocks. All the stock trading platforms that we have selected have outstanding customer service. You can reach out to them for quicker placement on your trades.
eToro

STOCKS, FTE, CRYPTO
Leaders in the FinTech revolution. Trading platform trusted by millions of users in 140 countries. World's leader in social investment with innovative trading and investment tools.
EasyMarkets

STOCKS, CRYPTO, FOREX, INDICES
They have collected a long list of awards since 2001 for best trading platform, for excellent brokerage and innovation. Perfect trust score. Excellent platform.
An award-winning Broker from New Zealand proving institutional-grade trading with exceptional customer service and support. Does not serve USA/Canada.
Best Metaverse ETF to invest in 2022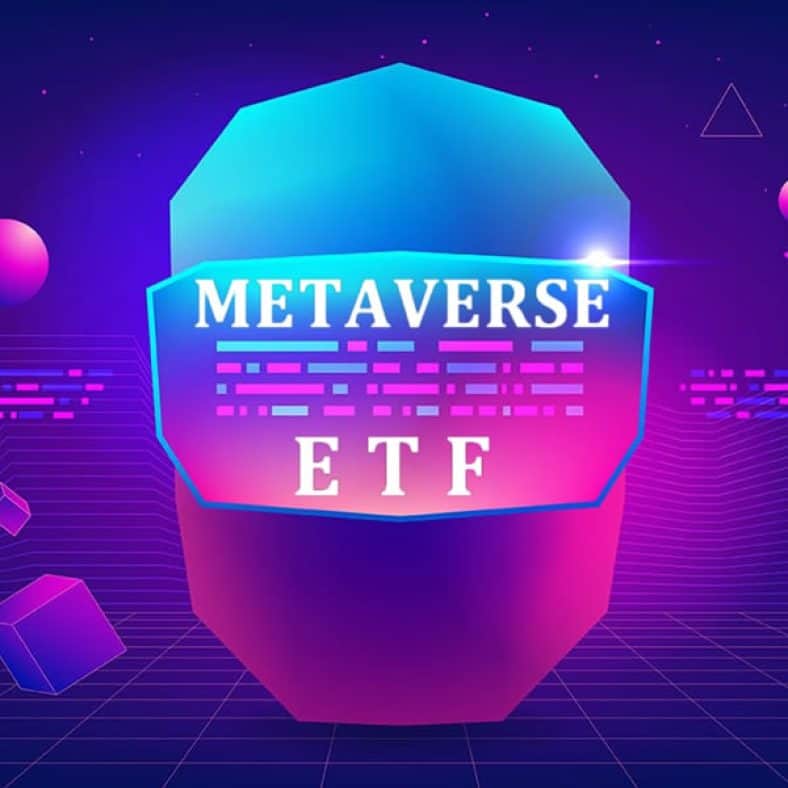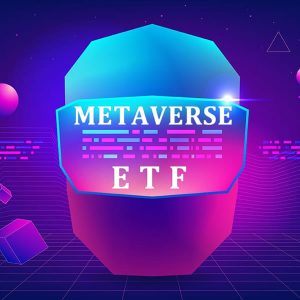 Since the Metaverse market is still young, you are better off investing in a group of companies (ETF) than an individual stock. Having said that, there are many individual top companies involved in Metaverse that you know for a fact that will not fail, like Microsoft, Apple, Meta, and others – we will also provide you a curated list of those big companies.
The first ETF designed to offer investors a great opportunity to profit from Metaverse. The ETF is composed of top Metaverse players. AUM: $832M
Excellent ETF fund that invests in shares in the stock index of the S&P 500, mostly technology, energy, financial, and others.
The best for investors seeking exposure to companies developing blockchain technology. One of their top ETF has over $1.2B in assets.
Disclaimer: Although these financial resources were carefully hand-picked having a high potential for making money, there is an inherent risk in investment, product-evaluation does not provide any guaranteed return on any investment made. This data is for information and educational purposes only. Most retail investor accounts lose money when trading. You should consider whether you can afford to take the high risk of losing your money.
Best Metaverse Stocks to invest in 2022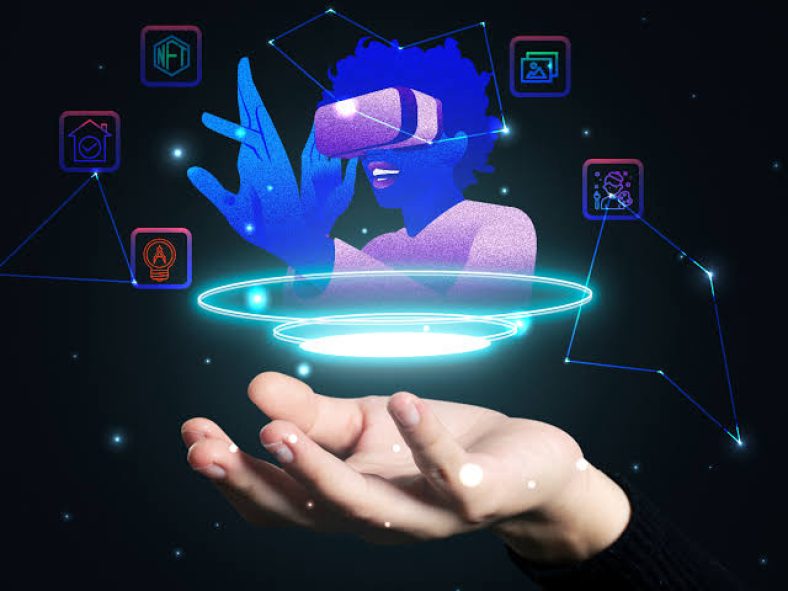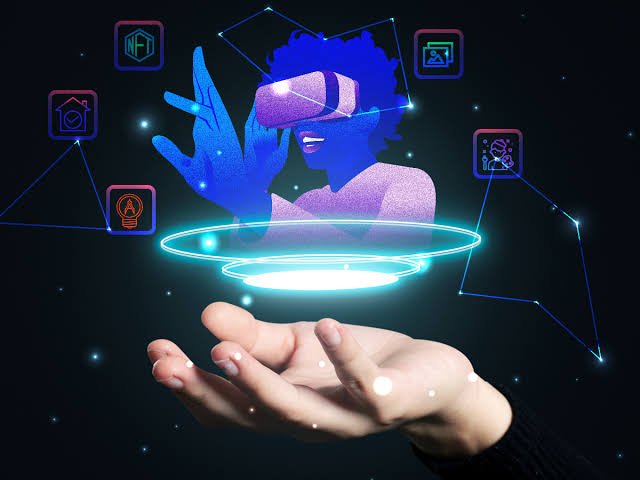 There are hundreds of technology-related stocks that are systematically generating money in the metaverse due to their solid contribution to the field. We generated a list of the top trading platforms for you to explore. An excellent starting point is eToro.com with innovative trading facilities for Stocks, ETFs, Forex, and Cryptocurrencies.
Disclaimer: Although these financial resources were carefully hand-picked having a high potential for making money, there is an inherent risk in investment, product-evaluation does not provide any guaranteed return on any investment made. This data is for information and educational purposes only. Most retail investor accounts lose money when trading. You should consider whether you can afford to take the high risk of losing your money.
What is Metaverse Cryptocurrency?
Cryptocurrency, often called Crypto, is a denomination of digital currency to secure online transactions. Following the same concept of conventional currency – where you have US Dollar (USD), Euro (EUR), Japanese Yen (JPY), and Great British Pound (GBP) – the digital money in the metaverse is also organized in similar currency denominations. The most common cryptocurrencies are Bitcoin (BTC), Decentraland (MANA), The Sandbox (SAND), and Axie Infinity (AXS).
Digital currency has become an excellent opportunity for investors due to Blockchain's solid and outstanding security. The encryption and reliability involving cryptocurrency transactions are significantly superior to conventional bank operations.
According to data from Statista, there are more than 9,000 Cryptocurrencies in existence. However, only a few dominate the Crypto market. There are always good opportunities to make money in the metaverse from trending cryptocurrencies; however, our financial experts decided not to include – in our recommendations – crypto investment options with high volatility.
Where can I buy Metaverse Crypto?
An increasing number of investors and institutions are aggressively looking into Cryptocurrency Exchange due to the incredible profit potential. It is straightforward to start securing some Crypto metaverse tokens when you have the right company helping you with the transaction. You need a crypto exchange account where you can buy and sell digital currencies.
To help you select a solid crypto exchange organization, our team analyzed and extracted the leading platforms with the best available crypto exchange in the market.
Best Crypto Exchanges and Investing Platforms in 2022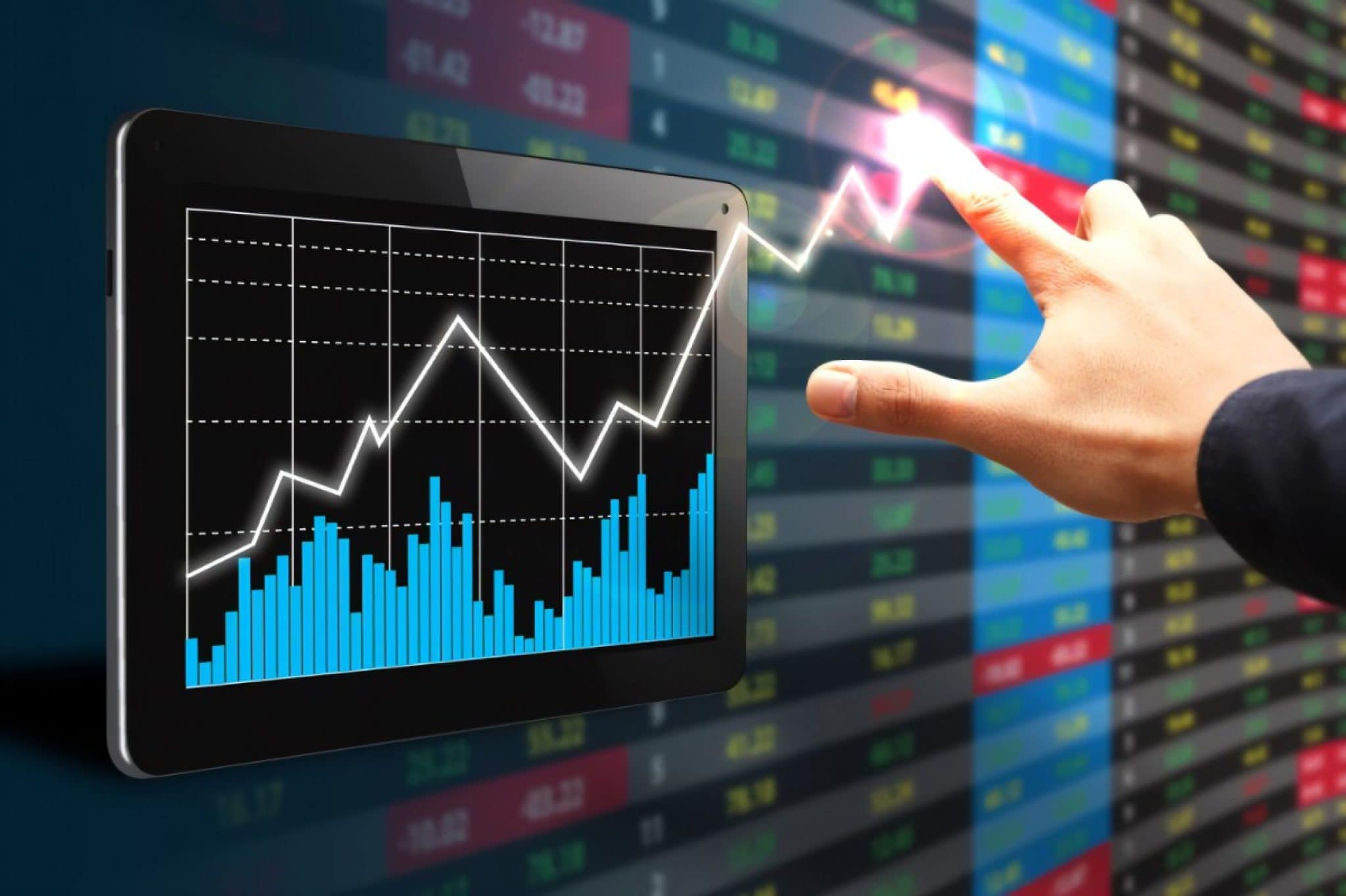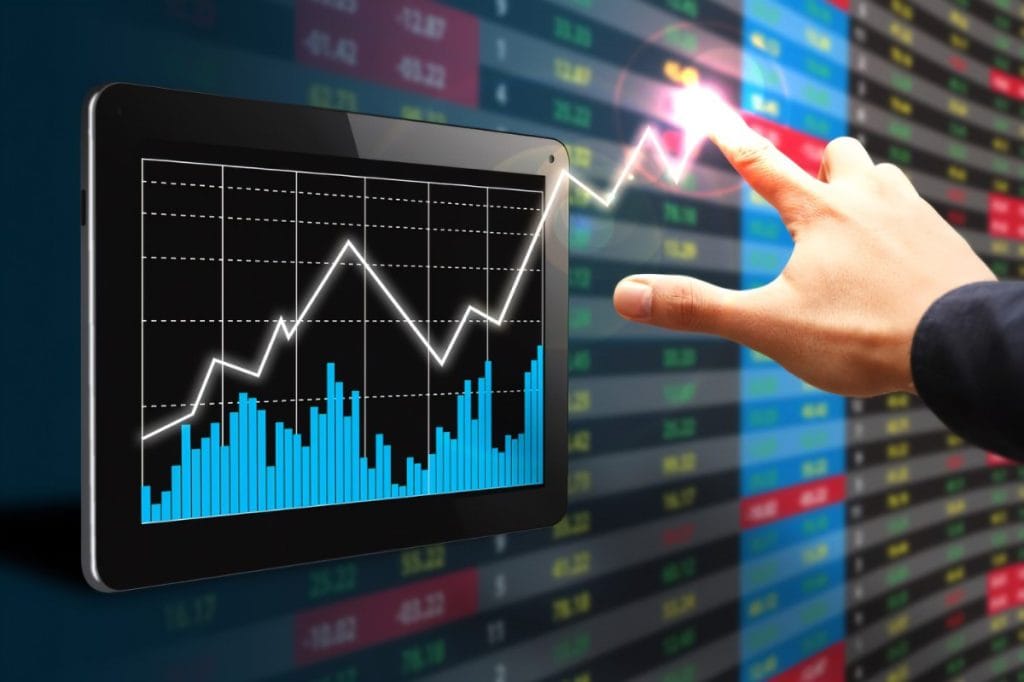 We have compiled a curated a comprehensive list of the best Crypto Exchanges on the market. If you are looking for simplicity and friendliness, we suggest you explore StormGain.
Disclaimer text….
Disclaimer: Although these financial resources were carefully hand-picked having a high potential for making moeny, there is an inherent risk in investment, product-evaluation does not provide any guaranteed return on any investment made. This data is for information and educational purposes only. Most retail investor accounts lose money when trading. You should consider whether you can afford to take the high risk of losing your money.
Best Cryptocurrency to invest in 2022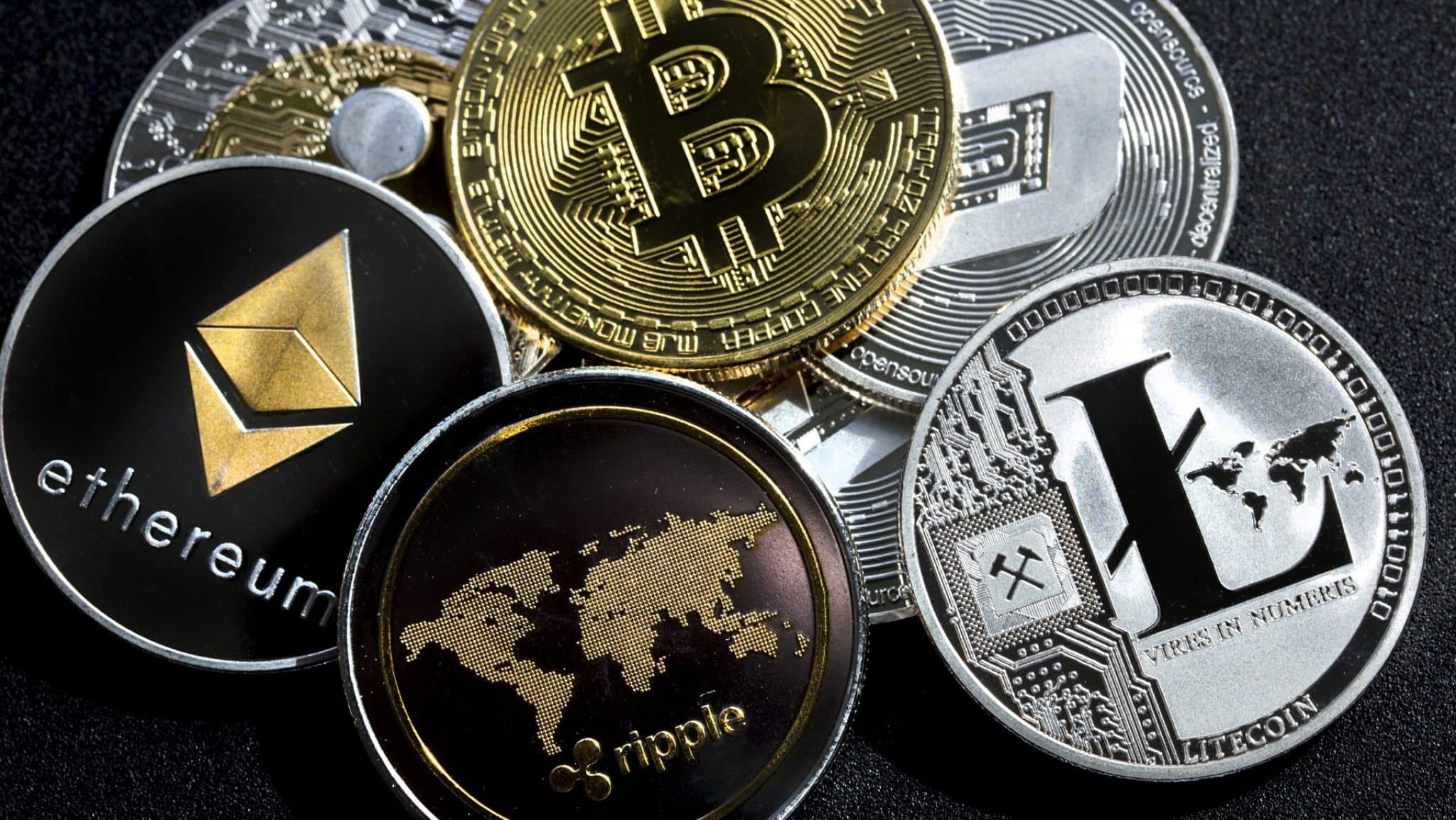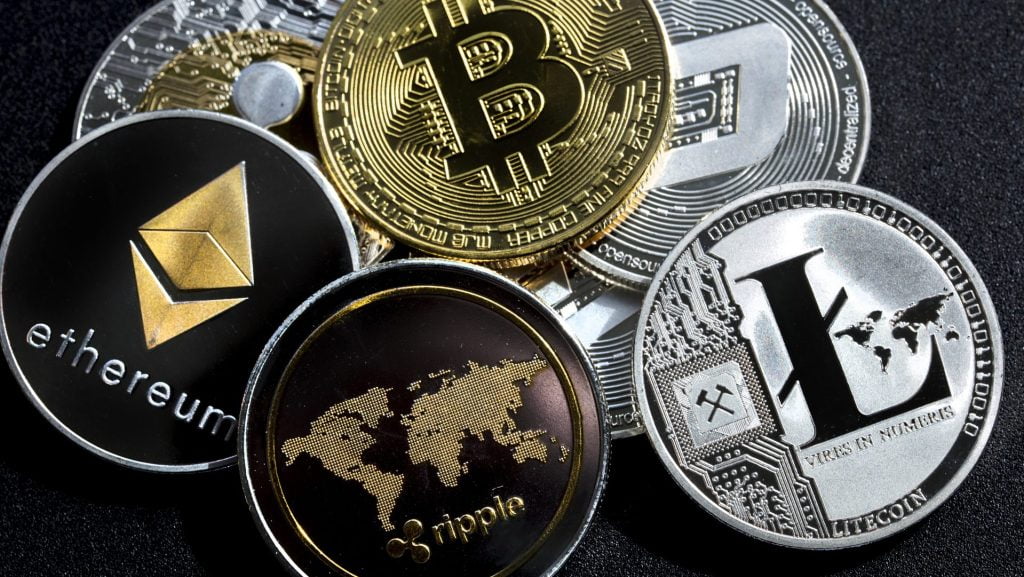 These are the top cryptos that have proven to be profitable, solid, and continue to have a great potential to move the market. There are actually thousands of other virtual coins. If you want to explore other options, we highly suggest using the award-winning platform StormGain.
Disclaimer: Although these financial resources were carefully hand-picked having a high potential for profit, there is an inherent risk in investment, product-evaluation does not provide any guaranteed return on any investment made. This data is for information and educational purposes only. Most retail investor accounts lose money when trading. You should consider whether you can afford to take the high risk of losing your money.
What is an NFT (Non-Fungible Token)
The Metaverse is a virtual world full of virtual properties. A non-fungible token (NFT) is a cryptographic token or financial security that represents something that you own in this Metaverse universe. The ownership of the digital assets – such as a car, painting, building, virtual clothing, digital land, digital art, etc. – is recorded in the blockchain, and can be sold or traded by the owner. The NFT market is exploding, and you have probably heard about these financial opportunities by now. It is a trending market with one of the fastest growing financial investments in the world. All NFTs are purchased using Cryptocurrency.
Many people and institutions are currently making money in the metaverse from the selling of assets that were purchased in the virtual world at a lower price. The market is hot, and it seems that some people do not want to miss the investment opportunities they missed with the Bitcoin boom. The most popular digital asset within Metaverse is Virtual Real Estate. We have dedicated a section, providing you with further details on how to buy virtual land in the Metaverse, if you are interested. The metaverse real estate is currently a huge area of opportunity.
Metaverse Land – How to buy land in the Metaverse
Through the Metaverse, we started to live digital lives and overlapping reality with a virtual platform. We are increasingly expanding our capabilities and creating more options to work, play games, interact, and learn. But at the same time, we are investing, purchasing, selling, and making a lot of money in the metaverse.
Many individuals are making a fortune after learning how to buy virtual land in the Metaverse. Virtual Real Estate within Metaverse is already a huge business. Investors that have gotten early in the game have made big returns. According to Forbes, small plots under $1000 in Decentraland and Sandbox – two of the biggest metaverse real estate platforms – are above $13,000. These profits are happening daily and very rapidly.
If you want to buy land in Metaverse, you must use Cryptocurrency. Three leading metaverses dominate the virtual real estate market: (1) Decentraland – the platform that created the MANA cryptocurrency; (2) The Sandbox – the platform that created the SAND cryptocurrency; and (3) Worldwide Webb Land – a trending platform where many celebrities are starting to purchase properties.
The purchase of virtual real estate and other digital properties can be made directly from these platforms and virtual real estate companies. The ownership is recorded using Non-Fungible Tokens (NFT), which requires you to create a wallet capable of storing these ownerships. For creating wallets, Metamask and Binance are two of the most popular.
Conclusions and Recommendations
The Metaverse will affect you in one way or another. You cannot escape from this trending technology that is grouping the highest advances in the internet, social media, and digitalization, to create a simulated universe that you would feel is part of a dream. In this virtual immersive experience, you participate, interact, and perform all human activities – and some more. But similar to a game – or perhaps a dream – you can do magical things not bound to the limitations of physics or nature.
Top corporations are investing huge amounts of money in the Metaverse.
In a short period of time, we will all be immersed in one of these new digital worlds going for entertainment, socialization, learning, working, meeting, purchasing, selling, and performing most of our daily routines of real life. Some experiences – like flying for instance – will be augmented reality, while some other virtual plots will overlap with the real world. We highly recommend that you get your own set of VR Headsets, and start experiencing the Metaverse. Our suggestion is that you start with Facebook Meta, as a starting point, and then keep growing from there on, expanding your knowledge and abilities.
With this article, we intended to provide you with basic but valuable information about the Metaverse architecture, and more importantly, provide you with orientation on how you can profit from this new social revolution.
Most Frequently Asked Questions About Metaverse
For the best immersive experience, it is highly suggested to wear a Virtual Reality (VR) Headset. The most popular goggle on the market is the Meta Oculus Quest 2. Although you can access Metaverse platforms without a VR headset, you would miss the 3D experience.
The Metaverse consists of numerous digital worlds. Many are three-dimensional gaming platforms with extended functionalities, like Decentraland, Sandbox, and others. For a bigger immersive experience with a virtual universe, beyond playing games, it is suggested to start with Meta (FB) since in this virtual space you would be able to experience other augmented reality areas such as entertainment, fitness, education, social connections, work, commerce, and much more.
Yes. Investing in the metaverse is an excellent idea. Metaverse is still in its early stages of development but it has already shown promise with its open-source platform and decentralized infrastructure. Big companies are pouring billions of dollars on metaverse-related products and small investors are following the money.
There are three areas leading the investment scenarios for Metaverse: (1) Metaverse Stocks, Shares, and ETFs; (2) Cryptos as digital currency, and (3) purchasing digital assets and then reselling them for a profit. Whichever way you choose to invest before you invest money in the metaverse be sure to do your research and understand the risks involved.